Miley Cyrus sends fans postcards with lyric from new album
Miley Cyrus is cryptically teasing a song on her album by sending mail to fans.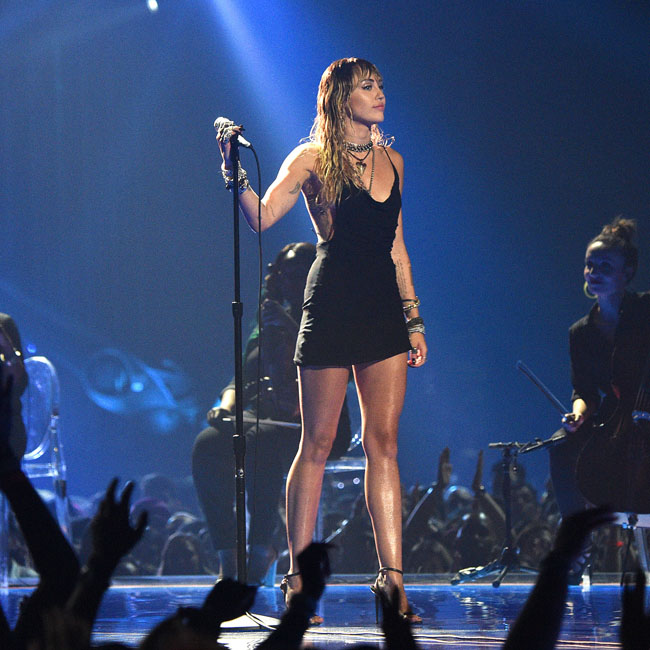 Miley Cyrus
Miley Cyrus has sent some fans a postcard with a lyric from a song on her upcoming album 'Endless Summer Vacation'.

Following the success of the lead single, 'Flowers', the pop superstar has teased the lyric: "Am I stranded on an island or have I landed in paradise."

Miley recently declared she is honoured "to be the messenger" for her fans on 'Flowers'.

The 30-year-old singer was celebrating her single topping the Billboard Hot 100 charts for the third week in a row, and she shared outtakes from the song's music video on social media alongside a message for her fans.

She tweeted: "Flowers is spending [its] 3rd week at #1 [and] as magical as this moment feels I know it doesn't happen by chance.

"This song [and] it's success represents the power of YOU! This is your moment [and] it's my honor to be the messenger.

"It's fun to dance like nobody is watching but it's a lot better when you all are dancing with me. I love you.

"Gratitude, Miley (sic)"

The track has delighted fans around the world with its message of empowerment, independence, and having no regrets.

It's already garnered some high-profile fans too, with Gloria Gaynor having some very kind words on Instagram.

The 'I Will Survive' legend wrote: "I'm in Nashville working on new music and just heard, 'Flowers' for the first time, @MileyCyrus…

"Your new song carries the torch of empowerment and encourages everyone to find strength in themselves to persevere and thrive. Well done Miley!"

'Endless Summer Vacation' is due for release on March 10.