Miranda Cosgrove is 'excited' to turn 30
Miranda Cosgrove is "so excited" to turn 30 and is planning to celebrate in Thailand.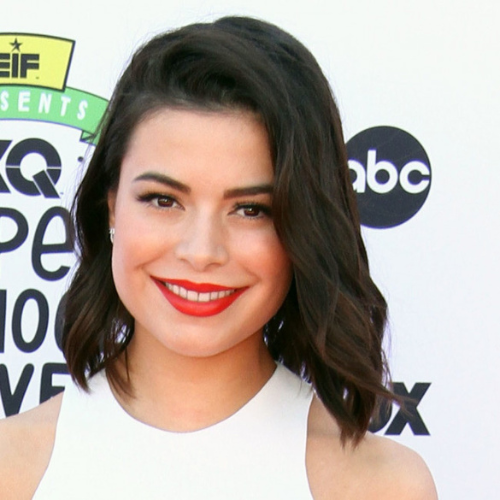 Miranda Cosgrove
Miranda Cosgrove is "excited" to turn 30.

The 29-year-old actress - who shot to fame as a child star in 'School of Rock' alongside Jack Black and on the Nickelodeon sitcom 'Drake and Josh' - is due to celebrate her milestone birthday in May, when she'll be working on a Netflix project in Thailand.

Speaking on 'The Kelly Clarkson Show', she said: "I am excited about my thirties! I hear from everybody that it is even better than the twenties.

"I'm actually gonna be in Thailand for my birthday for the first time. It's for a Netflix movie but some of my friends are gonna fly out. I've never been before, I'm going to Phuket."

Meanwhile, the 'iCarly' star has taken to rescuing cats and went on to reveal that she recently mistook a cat who arrived outside her house in the rain to be an abandoned moggie.

Miranda took the cat to a rescue centre before learning that it actually had a family who lived nearby.

She added: "I love cats and I foster cats.

"Recently, because it has been raining a lot in LA and this cat appeared on my porch in the rain. So I thought I was doing this great thing by taking it to a rescue centre and then I found out it had a microchip and lived like a block from my house! So I had to go back to the rescue centre, pick the cat up and take it back to its family. So I basically just stole a cat!"