Monica Barbaro to play Joan Baez in A Complete Unknown
Monica Barbaro is in final talks to play Joan Baez in the Bob Dylan biopic 'A Complete Unknown'.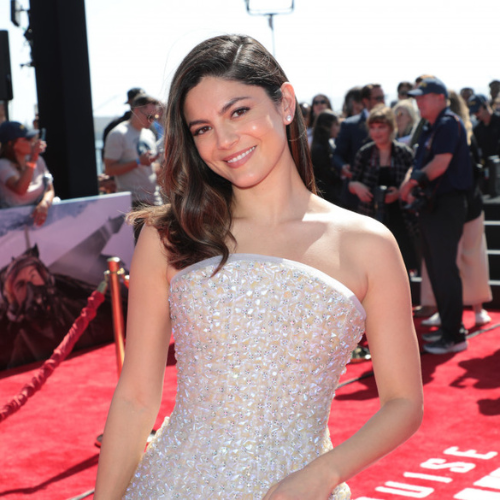 Monica Barbaro
Monica Barbaro is set to play Joan Baez in the Bob Dylan biopic 'A Complete Unknown'.

The 32-year-old star is in final negotiations to join James Mangold's movie that features Timothee Chalamet as the 'Like a Rolling Stone' singer.

Mangold has written the script along with Jay Cocks and production on the film is set to start this summer in New York.

'A Complete Unknown' focuses on a transformative moment for Dylan as he shook up his folk music act by going electric at the Newport Folk Festival in 1965. The move proved divisive among his fans and the music scene but put Dylan on the path to recording some of his greatest songs and albums.

Folk singer and activist Baez performed 'Blowin' in the Wind' at the music festival.

Monica featured in the blockbuster 'Top Gun: Maverick' and is also set to play a leading role opposite Arnold Schwarzenegger in the Netflix series 'FUBAR'.

Dylan serves as an executive producer on the film alongside Brian Kavanaugh-Jones and Andrew Rona.

Mangold said of the project: "It's such an interesting true story about such an interesting moment in the American scene, different characters from Woody Guthrie to Bob Dylan, to Pete Seeger to Joan Baez, all have a role to play in this movie."

The 'Indiana Jones and the Dial of Destiny' director confirmed that Chalamet would be using his vocals in his portrayal of Dylan.

Quizzed on if Timothee would be singing, he told Collider: "Of course."

Mangold's Dylan biopic was first announced in 2020 with Chalamet attached to play the lead role. At the time, it was not known if the actor would perform the music legend's songs but it was revealed that he had started taking guitar lessons in preparation for the part.