'My heart is heavy!': Selena Gomez begs fans to please be kinder amid Hailey Bieber drama
Selena Gomez has begged fans to "be kind" on social media amid her reported row with Hailey Bieber.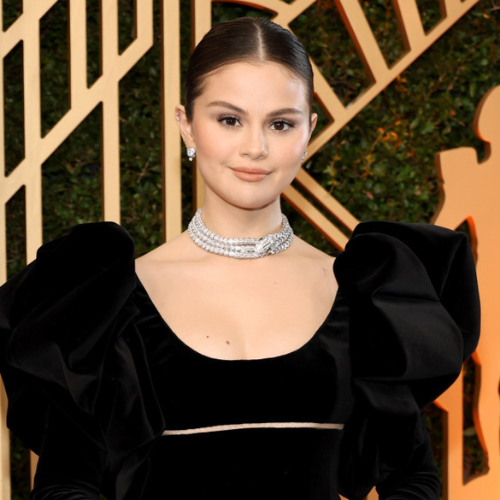 Selena Gomez
Selena Gomez has begged her fans to "be kinder" towards her on social media.

The 30-year-old pop star - who previously dated fellow singer Justin Bieber and is now thought to have entered a feud with his now-wife Hailey - took to social media on Monday (06.03.23) to assure her 55 million followers that they make her "unbelievably happy" but asked them to consider the mental health of everyone before they post.

Speaking in a video posted to TikTok, she said: "Thank you and love you all so much. I'm deeply grateful for each and every one of you humans. You make me unbelievably happy. Please, please be kinder and consider others' mental health. My heart has been heavy and I only want good for everyone. All my love."

Just weeks ago, 'The Only Murders in the Building' actress beat makeup mogul Kylie Jenner to the title of the most-followed woman on Instagram after reaching a total of382 million but soon announced she was taking a break from social media because she felt "a little too old" for drama after fans tried to stoke up a row between herself and 'The Kardashians' star.

She said: "I'm going to be taking a second from social media, because this is a little silly. I'm 30 and am too old for this. But I love you so much and I'll see you guys sooner than later. I'm just gonna take a break from everything.

Her announcement came shortly after a TikTok user posted a video of Kylie of mocking Selena's eyebrows, which both stars were quick to dismiss.

Kylie - who has 380 million Instagram followers - commented: "This is reaching, u guys are making something out of nothing. this is silly.(sic)"

Selena replied: "Agreed @kyliejenner It's all unnecessary. I'm a fan of Kylie!(sic)"

The 'My Mind and Me' singer had said she felt "so blessed" to have become Instagram's most-followed woman again.

She said: "I'm very happy, I'm so blessed. I have the best friends, the best fans in the whole world. I just couldn't be happier."

But earlier this month, Selena - who only returned to Instagram in January following a four-year hiatus - branded social media a "waste of time" and admitted that now that she employs an assistant to manage her various platforms, doesn't even have access to the photo-sharing site on her personal phone.