'I was overwhelmed!' Dannii Minogue remembers releasing Neon Nights upon 20th anniversary
Dannii Minogue recalls feeling "overwhelmed" by the launch period of her album 'Neon Nights' as she celebrates the 20th anniversary of the record with a new merchandise range.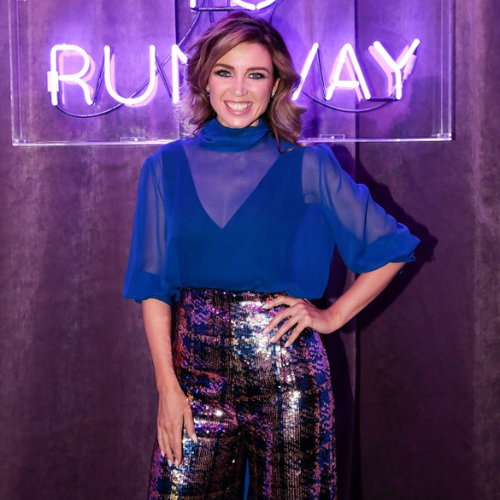 Dannii Minogue
Dannii Minogue felt "overwhelmed" when she released 'Neon Nights.'

The 51-year-old pop star had already released ' Love and Kisses', 'Get Into You' and 'Girl' when it came to launching her fourth studio album in 2003, and although she found it "hard" to find the time to enjoy the album because of the heavy promotion involved, she can now think about that period of time fondly.

She said: "When I first released 'Neon Nights' I was overwhelmed. I was running around promoting and it was hard to catch a moment to enjoy it all — but even then, I knew that one day I'd be able to look back on it all, and I'd be able to think: 'Wow. What a time!'"

In honour of the record's 20th anniversary, the 'I Begin to Wonder' hitmaker - who is the younger sister of 'I Should Be So Lucky' legend Kylie Minogue - has decided to re-release the album as a deluxe edition along with a range of new merchandise and will be giving away five signed test pressings away at random.

Speaking in a video posted to Instagram, she said: "You can order the album and other 'Neon Nights' goodies, plus I have signed five test pressings of the album which are going to be going out with random orders. I begin to wonder who those lucky, lucky, lucky people will be!"

The 'Neon Nights 20' range - which will be released on 16 June - features a picture disc vinyl, an expanded 7CD set, cassette, a deluxe DVD/CD set, and two new t-shirts.

Pre-order at https://danniiminogue.lnk.to/neonnights20.