Lady Gaga wanted people to see the 'real' version of herself with Oscars performance
Lady Gaga wanted people to see the "real" version of herself with her Oscars performance as she took to the stage for a slowed down, makeup free rendition of 'Hold My Hand.'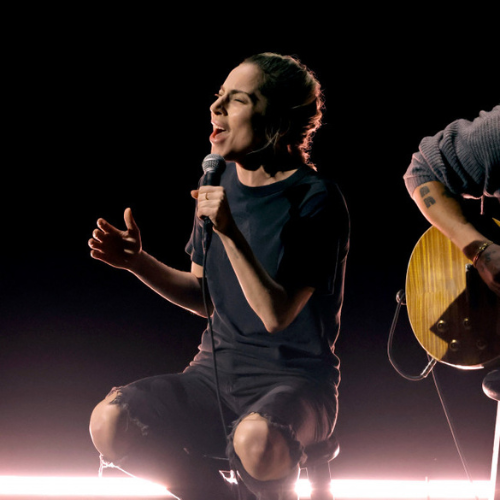 Lady Gaga
Lady Gaga wanted people to see the "real" version of herself with her Oscars performance.

The 36-year-old pop icon - who is known for wearing extravagant costumes and makeup - appeared at the annual awards ceremony on Sunday (12.03.23) to give a stripped-back performance of 'Hold My Hand' from 'Top Gun: Maverick' and according to producer Ricky Kirshner, was so busy shooting 'Joker: Folie: A Deux' that she "didn't have time" to do anything grand before hitting the stage bare-faced.

He told The Hollywood Reporter: "we've built up trust in the relationship with Gaga over the years — I did the Super Bowl with her and Glenn has done many awards shows with her, including the "Shallow" performance on the Oscars.

"She really wanted to do something. She honestly was shooting her movie [the 'Joker' sequel] — there was no trickery involved. And Thursday, at four-something, we got a text that she wanted to try something, didn't have time to put together a big performance, but wanted it to be raw and people to see the real Gaga, and, with a voice like that, you don't need much more than that."


Ricky added that part of his job is "going with the flow" as he recalled that it was touch-and-go whether the 'Poker Face' hitmaker would even be able to perform at all.

He said: "We're doing the show for the people in the room and the people watching at home. Some people make it and some don't. Glenn honestly said on Wednesday [during a preshow press conference] that Gaga wouldn't perform, and then on Thursday and Friday that changed. We just go with the flow and produce the show for the people that are there and the people that we're working with."