NI Music Prize 2020 Winners
NI Music Prize 2020 Winners

Photo Credit: Carrie Davenport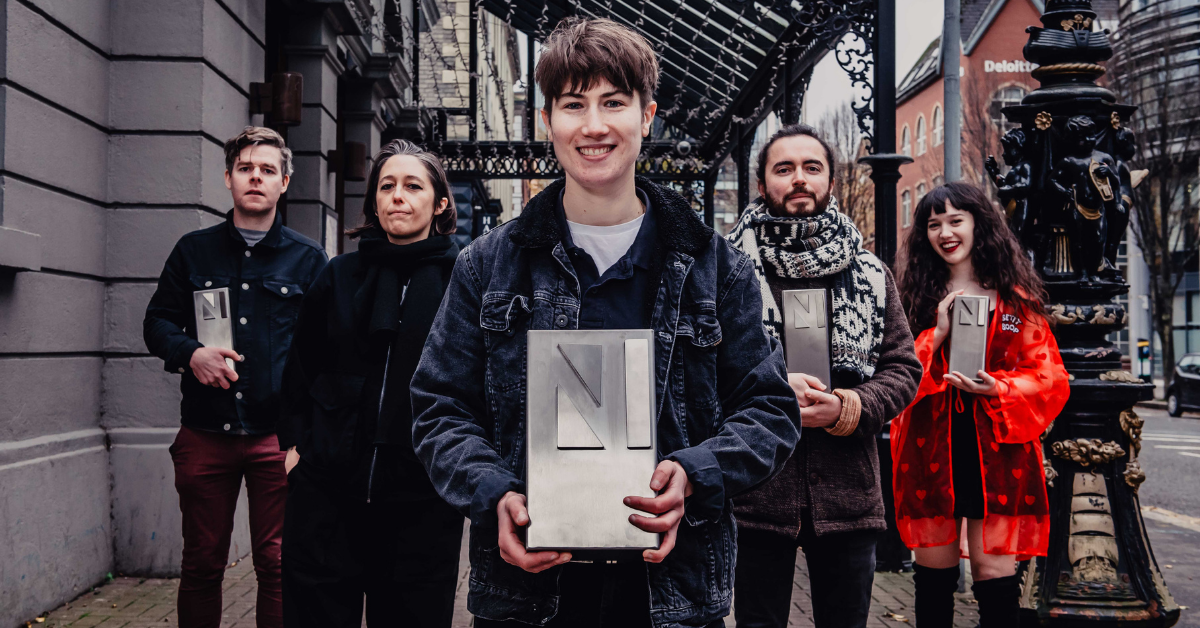 NI Music Prize 2020 Winners

Despite COVID-19, the NI Music Prize went ahead last week and while it had to be done online, it was the most incredible evening of positivity, high quality music and emotional speeches.

Organised by the Oh Yeah Music Centre and produced by MEP (Mike Edgar Production) the awards, which normally take place at the Ulster Hall instead brought the live experience to audiences at home and around the world.

Streamed live on YouTube, it was a night of exceptional performances from Arborist, Careerist, Joshua Burnside, Kitt Philippa, Phil Kieran and Sasha Samara. The evening also featured exclusive footage of Snow Patrol from last year's sold out Ulster Hall show, as well as music from Jordan Adetunji.

The Oh Yeah Legend Award was dedicated to the late Bap Kennedy. Ralph McLean paid a heartfelt tribute and the presentation was made to Bap's wife Brenda who spoke beautifully about his legacy. There was a special screening of the Bap Kennedy Trio (with Brenda Kennedy & Gordy McAllister) performing a sublime version of his song 'Howl On', recorded live in 2012 at the Music Star, Norderstedt in Germany.

Three of the NI Music Prize awards were decided through public vote with each winning act receiving a cash prize of £1,000. All winners were announced live and interviewed via Zoom. Sasha Samara picked up the Oh Yeah Contender Award in association with BBC ATL Introducing. New Pagans won best Live Act, which was announced by Nathan Connolly of Snow Patrol. Arborist won Best Single, which is supported by Help Musicians, for the song 'Here Comes The Devil'.

The big award of the night with a prize of £3,000 is for Best Album supported by PPL and Kitt Philippa won it up for their stunning debut record 'Human'.
Sound Of Belfast might be over, but you can still watch all the music sessions over on our YouTube channel! https://t.co/VnqAdQICTj

Share this to whoever needs to catch up! 😉🎶#SOB2020 #soundofbelfast #replay #music #festival #nimusic #localscene pic.twitter.com/pip3c6d71E

— Oh Yeah Music Centre (@OhYeahCentre) November 17, 2020

Peter Leathem, Chief Executive Officer of PPL commented on the awards saying, "Music is an important contributor to Northern Ireland's culture, economy and community. Each year the Northern Ireland Music Prize celebrates the best of the country's music and creates a platform to showcase its diverse range of talent. Congratulations to Kitt Philippa and all those recognised by this year's Prize for making music of exceptional quality - PPL is proud to support creators in the Northern Irish music industry."

Charlotte Dryden of Oh Yeah said: "It's been an incredibly challenging year for artists. Through the awards we wanted to have a moment where the music community could come together to celebrate great talent, as well as say we are still here and we matter. I think we did that and we are delighted we were able to make it happen. Thanks to all our supporters and funders for believing in us and to all that that helped us to deliver the show online. Huge congratulations to Kitt Philippa, New Pagans, Sasha Samara and Arborist. They are all brilliant and worthy winners, we are delighted for them and well done to all the nominees this year. It was also a real honour to be able to add Bap Kennedy to the Legend series here at Oh Yeah."

The NI Music Prize is supported by Arts Council Northern Ireland, PPL, YouTube Music, Help Musicians and Belfast City Council.

The event took place during the Sound of Belfast 2020 virtual festival, which ran 6th – 12th November. All events are still available to view on the Oh Yeah YouTube channel - www.youtube.com/user/ohyeahcentre