Nicki Minaj launching new label at Republic Records
Rap legend Nicki Minaj plans to help rising stars with a variety of styles, not just rap music.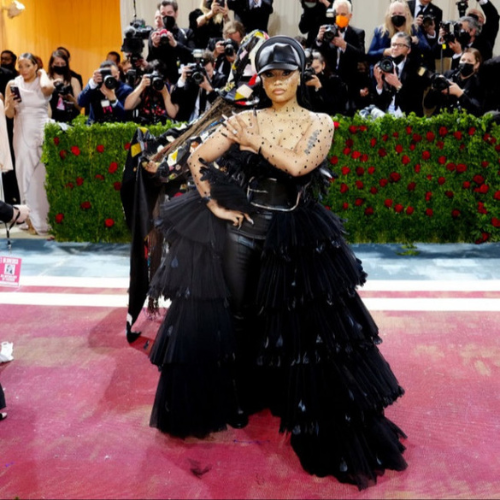 Nicky Minaj
Nicki Minaj is launching her own record label.

The rap legend has announced her new imprint of Republic Records - the name of which is not known at this time - which will boast the likes of Nana Fofie, Tate Kobang, Rico Danna and London Hill on the roster.

The 'Super Freaky Girl' hitmaker spilled on her Queen Radio show for Amazon Music's AMP: "When I get behind an artist, y'all know how I do s*** for people that's not even signed to me. Imagine what Imma do for the ones that's signed. (sic)"

And Nicki - who dropped her first tune of 2023, 'Red Ruby Da Sleeze, last week - has vowed to help launch the careers of artists from a wide range of genres.

She added: "Don't think my label is just rap, or Black, or anything. We got some other genres of music."

Her long-time lyricist Patty Lauren will assist her with talent scouting and overseeing the artistic development of the artists.

Sharing her conversation with Republic Records' co-president Wendy Goldstein about the venture, she spilled: "I said, 'Wendy, we got to do this big. I'm a female; you a female, mamma. You got to do this right. We gotta do it right. I don't want no little itty-bitty ting ting. I want to do it right.'"

Meanwhile, the 40-year-old star recently blasted new artists who rip off established musicians.

The singer fumed that it was "irking the c***" out of her that artists today have no originality.

She said: "What I'm seeing now is that so many new artists are trying to become the person they looked up to instead of giving us a new flavour, and it's irking the c*** out of me.

"I know I could see so much talent in some of the new artists but they lose me when I'm seeing the person who they are trying to be like, or sound like, more than I'm seeing who they are.

"So if I'm hearing too much of that artist who already has hits out, when I'm finished listening to your song or watching your performance, I'm going to play that artist.

"And so if I'm hearing too much of that artist who already has hits out, when I'm finished listening to your song or watching your performance, I'm going to go and play that artist. I'm not going to go and look more into you, because you've just reminded me so much of the other person. Now you just woke up all the other hits that they had in my head, and it's later for you."