Noel Gallagher's High Flying Birds set to rock Brighton seafront
Noel Gallagher's High Flying Birds are playing Brighton seafront this summer.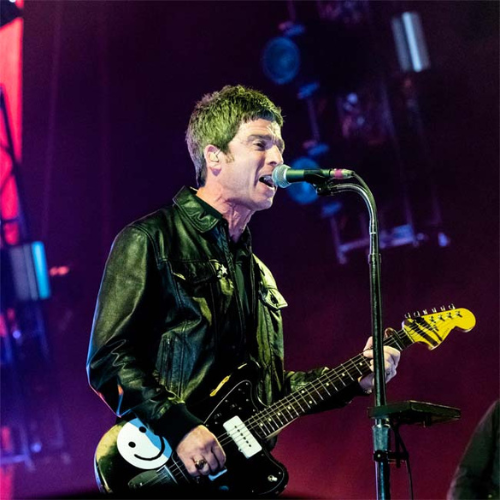 Noel Gallagher's High Flying Birds
Noel Gallagher's High Flying Birds are set to headline a huge outdoor gig on Brighton's seafront.

The former Oasis rocker and his band have been confirmed for the English seaside resort's On The Beach series on July 30.

The Vaccines, The Coral and Supergrass frontman Gaz Coombes will support the 'Easy Now' singer.

Tickets go on general sale on Friday 24th February at 10am GMT. The pre-sale takes place on Thursday 23rd February at 10am GMT and fans can sign up for access at noelgallagherbrighton.com.

Noel is set to release his new album 'Council Skies' on June 2, the follow-up to 2017's 'Who Built the Moon?'.

Two singles have been released so far, 'Pretty Boy' and 'Easy Now'.

The 55-year-old Britpop legend went back to his roots for the record.

He said of the album: "It's going back to the beginning. Daydreaming, looking up at the sky and wondering about what life could be ... that's as true to me now as it was in the early '90s. When I was growing up in poverty and unemployment, music took me out of that.

"'Top of the Pops' on TV transformed your Thursday night into this fantasy world, and that's what I think music should be. I want my music to be elevating and transforming in some way."

The LP features The Cure frontman Robert Smith, Pet Shop Boys and Johnny Marr.

The 'Don't Look Back In Anger' singer also recently announced a special homecoming show in Manchester on August 26 at Wythenshawe Park.

For that date, he'll be joined by special guests Primal Scream and Future Islands.

Meanwhile, Noel recently admitted he'll "never say never" to an Oasis reunion.

He said: "You should never say never, [but] it would have to take an extraordinary set of circumstances.

"That's not to say that those circumstances would never come about."

The 'Some Might Say' group split in 2009 following a backstage bust-up between feuding siblings Noel and Liam, 50, at their final gig in France.

And when asked how he and the band's former frontman are getting on these days, he replied: "Oh, brilliantly, yeah. Genuinely, yeah.

"He [Liam] has taken a year out apparently to find himself."