Grey's Anatomy star Katherine Heigl launches fashion range to help animals
Katherine Heigl has launched a clothing store on Shopify to help animals in need, with 100% of the profits going towards her Jason Debus Heigl Foundation.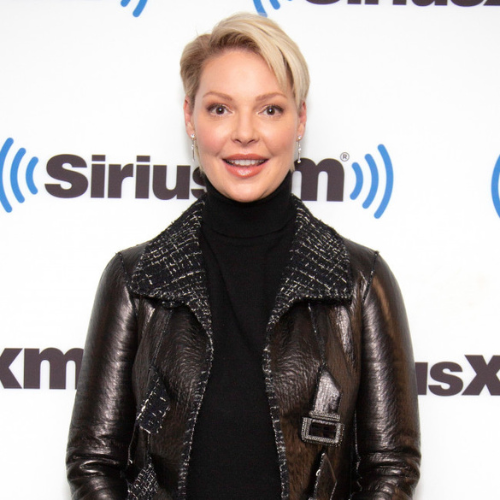 Katherine Heigl
Katherine Heigl has launched a clothing store on Shopify to help animals in need.

The 44-year-old actress - who is known for her playing Dr. Izzie Stevens on the ABC medical drama 'Grey's Anatomy' - explained that because her mother was always so willing to help animals, she decided to launch a range of dog and cat-themed apparel with all profits going to the Jason Debus Heigl Foundation, which she set up in memory of her late brother - who died in a car accident in 1986 - in a bid to help get homeless animals off the streets.

She told PEOPLE: "Somebody asked me recently, 'Were you the kid that always came home with the stray animal?' I said, 'No, my mom was!' She instilled that in us, this compassion and love for these creatures. We just didn't know what was going on. We were pet lovers, always had dogs and cats, but didn't know that so many of their kind were suffering. That's when this real kind of push to make a difference began. I thought, 'You know what? If there's something I can do to incentivise people to financially participate, then I'm going to do that."

The 'Firefly Lane' actress has created the artwork for the apparel herself and explained that she needed to be "brave" to put it out there to see if she can "make a difference" as she thanked her mother Nancy for helping her set up the foundation in the first place.
Support our friends at @jasonheiglfound! 🙏This organization is extremely near and dear to us and our founder @katherineheigl 🐶

⭐️If you or a friend are interested in learning more about fostering or helping out with the foundation - check them out!#InternationalDayofCharity pic.twitter.com/pbrkeKEfRc

— Badlands Ranch Pets (@Badlandspets) September 5, 2022


She said: "I decided I needed to be brave, put it out there and see if it could help us make a difference I actually saw a TikTok video on how to open a Shopify store I hope to expand it out towards more home goods — I'll have more designs coming out soon but that's the 10-year goal. My mom is a real inspiration to me in terms of heart, soul, purpose and what's important in life. I really credit her with all of this. It was really her that was the inspiration and the impetus. She's a warrior who will not quit and let anything deter her."

Shop the designs at https://shop.katherineheigl.info/.