Natasha Bedingfield 'is working on new music'
'These Words' singer Natasha Bedingfield is reportedly working on some new music after 'Unwritten' became a hit on TikTok.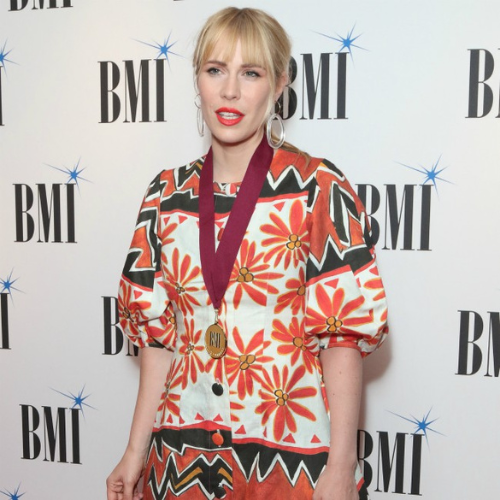 Natasha Bedingfield
Natasha Bedingfield is reportedly working on new music.

The 'These Words' hitmaker - who also had success with the likes of 'Unwritten' and 'I Wanna Have your Babies' - has seen some of her classic songs go viral on TikTok, and it's she's been working with Angelique Clineau on some new material.

A source told The Sun newspaper's Bizarre column: "Natasha has been hard at work in LA in the hope she will have some songs out this year.

"There is an eye on releasing an album in 2024 but at the moment she is just enjoying the process.

"The music so far is really bright and optimistic. In lockdown she gained a massive following on TikTok and there is so much love for her old songs, so it feels like the right time to return."

The 41-year-old singer released debut album 'Unwritten' in 2004, before dropping 'N.B.' three years later and 'Strip Me' another three years after that.

Her fourth - and most recent - record 'Roll With Me' dropped four years ago, while she will be back on stage at the Mighty Hoopla festival in south London this summer.

Back in 2021, Natasha reflected on the joy she has when she realises she's written a great song.

She told Insider: "It is exciting when you write a hit, when you just go, 'Whoa, I couldn't add anything or take anything away from that'.

"It's that moment when you lose yourself in it. I think somebody who's skateboarding and does a flip would feel the same way when they land it."

And she was delighted to see 'Unwritten' be transformed into a dance trend on social media.

She added: "Right now, we're coming out of a pandemic, and I love that I'm seeing people online doing what the song was intended for — releasing their inhibitions, trying new things, experimenting and having fun.

"I can see the song is still doing what I was hoping it would do."