Northern Ireland Music Prize 2020
NI Music Prize

The show will go on...line!

Thursday, November 12th, 8pm

Oh Yeah, YouTube Premiere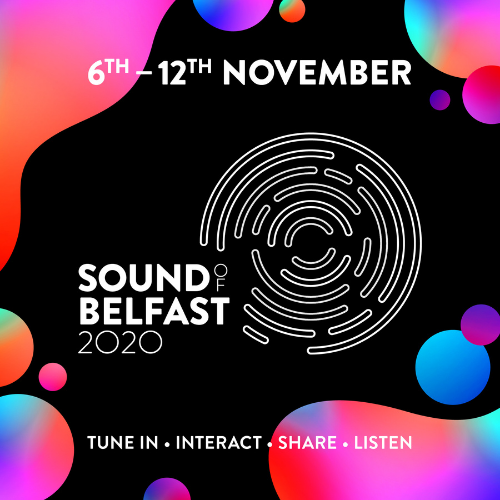 The NI Music Prize has confirmed that this year's awards will go ahead with an online broadcast on November 12th. The event, which will take place at the Oh Yeah Music Centre, will be a virtual show due to the COVID-19 pandemic.

Organised by Oh Yeah, produced by MEP (Mike Edgar Production) and streaming live as a YouTube Premiere, the awards plan to bring as much live experience as possible to audiences at home. There will be brand new performances from shortlisted acts including Arborist, Careerist, Joshua Burnside, Kitt Philippa, Phil Kieran and Sasha Samara.

Rigsy (DJ & Broadcaster) and Gemma Bradley (Presenter, BBC ATL Introducing) will present the show. There will be guest contributors, with live announcements and presentations as well as some previously unseen footage including the Snow Patrol performance from last year's incredible event at the Ulster Hall.

The awards include Best Album supported by PPL, Best Single supported by Help Musicians, the Oh Yeah Contender Award in association with ATL Introducing and Best Live Act. The winners of three categories will be awarded a cash prize of £1,000 and £3,000 will go to the winner of Best Album.

A panel will decide Best Album on Nov 12th and voting is now open to the public for the other three shortlists. Voting closes on Nov 11th at midnight.
We're going online for 2020 - please join us on Thursday Nov 12th at 8pm streaming live on our YouTube Channel - Let's come together for NI Music. #supportlocalmusic #nimusicprize2020 https://t.co/xxJvnqbx6I pic.twitter.com/t5EgLk4tOO

— NI Music Prize (@NIMusicPrize) October 20, 2020

Commenting on the adapted format for 2020, Charlotte Dryden from Oh Yeah said: "It has been an incredibly difficult year for music, musicians and live music, but we were determined to make sure that the show will go on. We need to have a moment for our community to come together to say we are still here, we will get through this and we matter. We have an incredible amount of talent to celebrate here and while we normally get together under one roof for this annual celebration, this is an opportunity to showcase our music in a new way. We're urging everyone to join us, tune in, get involved, organise watch parties and support local music. It will be different, but we think it will be great."

The NI Music Prize is supported by Arts Council Northern Ireland, PPL, YouTube Music, Help Musicians and Belfast City Council.

For more info on shortlists, voting and process go to www.nimusicprize.com
The event is scheduled to take place during the Sound of Belfast 2020 virtual festival, which runs 6th – 12th November. The full programme for this will be announced on the 27th October.


The Shortlisted Acts are:

Best Album supported by PPL
Arborist - A Northern View
Arvo Party - Love Above All
Careerist - Weird Hill
Ciaran Lavery - Plz Stay, bb
Joel Harkin - Never Happy
Junk Drawer - Ready For The House
Kitt Philippa - Human
Malojian - Humm
Our Krypton Son - Modern Ruins
Phil Kieran - Life Cycling
The Darkling Air - Ancestor
The Lost Brothers - After the Fire After the Rain
Best Single supported by Help Musicians:
Arborist - Here Comes The Devil
Bicep - Atlas
Cherym - Abigail
Joshua Burnside - The Only Thing I Fear
New Pagans - Charlie Has The Face Of A Saint
Ryan Vail & Elma Orkestra – Love

Oh Yeah Contender Award in Association with ATL Introducing
Gender Chores
Jordan Adetunji
Problem Patterns
Sasha Samara

Best Live Act
And So I Watch You From Afar
New Pagans
Problem Patterns
Ryan Vail & Elma Orkestra

www.nimusicprize.com