Eurovision's Mae Muller to release debut album in September
Mae Muller is releasing a new album and embarking on a tour this year.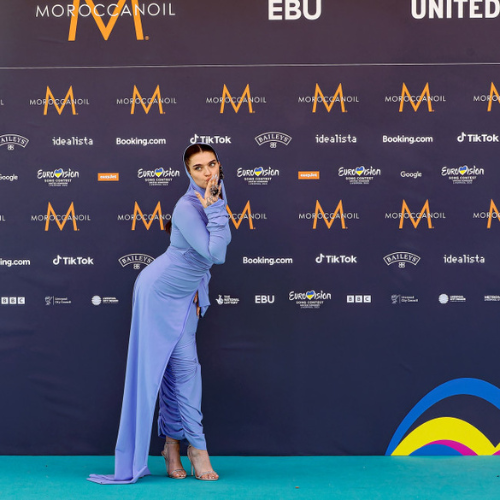 Mae Muller
Mae Muller is releasing her debut studio album, 'Sorry I'm Late', on September 15.

The 25-year-old singer-songwriter - whose profile was raised as she represented the United Kingdom at the 'Eurovision Song Contest' this month - is set to share her "vulnerable side" with the world on her first record.

She said: "I'm really showing a different side of myself on this album - a vulnerable one, one that I haven't spoken about before.

"I can be strong, sassy, confident, and I can also be sad and have my low moments, but I'm still me... it's just as empowering to show both sides."

Mae - who competed with her hit 'I Wrote A Song', which made it into the Top 10 of the Official UK Chart following the final in Liverpool on May 13 - is also embarking on a tour in November.
The star's record label, Capitol Records, is said to have been "throwing everything in" to ensure the singer becomes a success.

An insider recently told The Sun newspaper's Bizarre column: "Capitol which also looks after Liam Payne, Sam Smith and Aitch, have made her a priority and are throwing everything in but the kitchen sink to making her a success."

Mae previously explained the lyrics to her entry track, admitting it is about trying to find the positive after a break-up, instead of seeking revenge.

She said: "After you go through a break-up, a relationship or a friendship, it's easy to want revenge. I thought how can I turn a negative feeling into a positive."

Despite her best efforts, Mae placed 25th, with Sweden's Loreen winning for the second time with 'Tattoo'.