Michael J Fox doesn't have time to feel sorry for himself
Michael J. Fox doesn't "have time" to feel sorry for himself amid his battle with Parkinson's disease.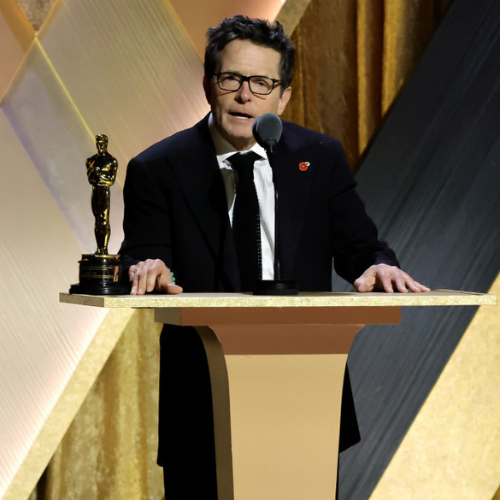 Michael J. Fox
Michael J. Fox doesn't "have time" to feel sorry for himself.

The 61-year-old actor was told he had Parkinson's disease in 1991 and went public with his diagnosis seven years later and he's determined to "do the best" he can to raise awareness of the condition, which is caused by the loss of nerve cells in the brain and causes symptoms including tremors and stiffness.

Speaking after a screening of his documentary 'Still: A Michael J. Fox Movie' at the south by Southwest Film Festival, Michael was asked how he "mobilised" people to care about Parkinson's and replied: "I didn't have a choice. This is it. I have to give everything I have, and it's not lip service. I show up and do the best I can.

"Pity is a benign form of abuse. I can feel sorry for myself, but I don't have time for that. There is stuff to be learned from this, so let's do that and move on."

The 'Back to the Future' star was keen to share more of his story in the documentary in order to give back to his fans who have "done so much" for him over the years.

He said: "My fans have basically given me my life. I wanted to give these people who have done so much for me my time and gratitude. It was great for me to hear from all of you."

Speaking directly to director Davis Guggenheim, he added: "Parkinson's sucks, but it's a great life, so thank you for it."

Michael doesn't regret continuing to work after his diagnosis.

He said: "I have no regrets. You do what you have to do, but you do not want to kill your self. And that's when I stopped."

The 'Spin City' star previously admitted it was a "great surprise" to see how positively people responded to his diagnosis.

He said: "It was a great surprise to me that people responded the way they responded.

"They responded with interest, in the desire to find an answer to the disease, and then I saw that as a great opportunity. I didn't get put in this position to squander it."