Olivia Rodrigo gives update on second album
Olivia Rodrigo has promised fans new music is on the way shortly.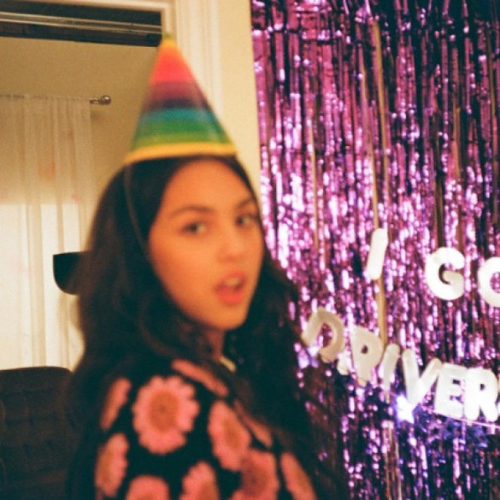 Olivia Rodrigo
Olivia Rodrigo has promised fans her new album is "so close to being done".

The 'good 4 u' hitmaker has marked the two-year milestone of her record-breaking debut album, 'SOUR', and teased that it won't be long before fans get to hear her new material.

Olivia wrote on Instagram: "oh man oh man oh man. SOUR turns 2 years old today. no words could ever describe how much this album means to me and how insanely grateful I feel for every blessing it has brought into my life. the new stuff is so so so so so close to being done I pinky promise. (sic)"

Earlier this year, Olivia teased that she has been hard at work on "so many new songs".

The Grammy winner took to her Instagram Stories to share a clip of her and producer Dan Nigro head-banging along to a piano piece in the studio.

She captioned the clip: "Working on so many new songs I'm excited to show u.

"Thank u for everything."

The 20-year-old singer had previously teased that she's "so excited" for all the new music "that 2023 will bring".

Speaking to her supporters in a recorded message that was sent to her top listeners on Spotify, to coincide with 2022's Spotify Wrapped, she said: "I just wanted to say thank you so much for listening to my music this year.

"I really, truly couldn't be more grateful and I am so excited for next year, and all of the new things and new music that 2023 will bring."

Olivia became the first female artist to have three solo songs on a single album reach a billion streams on the streaming platform.

She made history after her third hit record from 'SOUR', 'deja vu', exceeded the one-billion mark and 'drivers license' and 'good 4 u' also crossed the milestone.

Producer Dan also shared a studio snap of the pair on his Instagram Story in August, confirming a previous report that they are hard at work on the follow-up.

After the whirlwind success of her record-breaking debut LP, the singer reunited with the studio wizard behind all but one of the 11 tracks on the chart-topping 2021 record