Pamela Anderson signs with The Society Management for fashion ventures
'Baywatch' star Pamela Anderson signs with The Society Management to help grow her presence in the fashion world.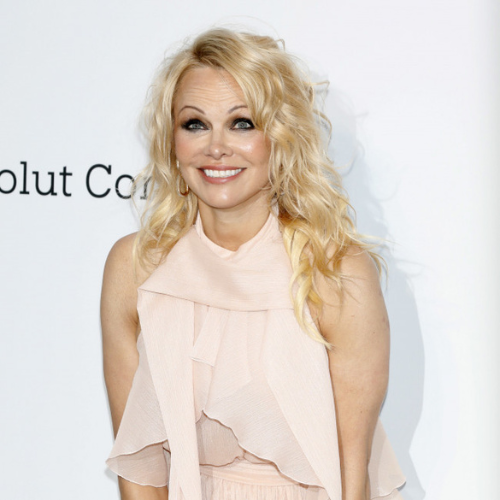 Pamela Anderson
Pamela Anderson has signed with The Society Management to help grow in the fashion world.

The 'Baywatch' legend is teaming up with the talent management company - which is the US division of Elite Model Management - to handle her fashion ventures and they are excited to work with her.

In a statement to WWD, the agency said: "The Society Management is honored to welcome Pam Anderson to our roster.

"Pam is a viral industry icon and has resonated across generations and audiences globally with her iconic roles over the years, recent documentary and New York Times best seller.

"We are thrilled to join Pam's team and build upon her presence in the fashion industry and new business ventures as she continues to add to her legendary career."

The 55-year-old former Playboy cover girl recently opened the Hugo Boss spring 2023 show in Miami, Florida.

Last month, Pam hit the runway in a light beige ensemble, consisting of baggy pants, a sheer v-neck and a matching blazer whilst sporting a toned down version of her iconic black smokey eyes nude lips and slicked back hair.

She looked unrecognisable in the business chic attire as she embraced her stripped back look, which is a far cry from her signature get up and big blonde hair.

The star previously revealed that she used to suffer with "debilitating" shyness before her glamour modelling for Playboy and lacked self-confidence as she didn't think she was pretty.

Talking to ET Canada, she said: "I became painfully shy, and the shyness was something that was so debilitating. When I was little, I would wear a hat over my head and pull the hole closed, so I could only see out this much.

"I hated the way I looked, I hated everything. I was so shy, and I always thought everybody was pretty, and I just didn't have that confidence or self-confidence.

"I was in Vancouver and Playboy approached me a few times and I said no. Finally, I was in a situation and thought, 'Why not? Let me try this.' Then I got to L.A. and I was horrified.

"Then I did my first photo shoot with Playboy… it was the first flash when I opened my eyes and it felt like I was falling off a cliff.

"It really felt like I was just… allowing, instead of trying to control. And it was my first feeling of freedom, then I was off to the races!"