Paul Burrell hopes Prince William and Prince Harry call a truce
Paul Burrell says Prince Harry and Prince William making up would be the perfect 60th birthday gift for their late mother Princess Diana.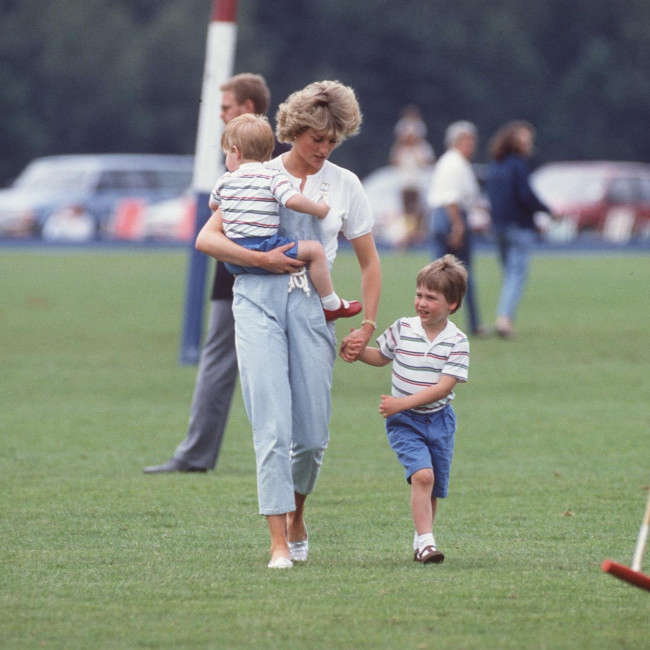 Princess Diana with Prince William and Prince Harry.
Paul Burrell says it would be a perfect birthday gift for Princess Diana if Prince William and Prince Harry made up.

The two princes are due to be at Kensington Palace on Thursday (01.07.21) for the unveiling of a statue in honour to their late mother - who died in a car crash in 1997 at the age of 36 - on what have been her 60th birthday.

The pair have gone from being very close to sharing a strained relationship due to 36-year-old Harry's decision to step down as a senior member of the British royal family to start a new life in America with his wife Meghan, Duchess of Sussex.

And the former royal servant thinks the Duke of Cambridge and the Duke of Sussex putting their differences to one side will be the ideal present for her big day, and believes the presence of William's wife the Duchess of Cambridge - previously known as Kate Middleton - could be pivotal to that.

Speaking to Closer magazine, he said: "I really hope that being back at Kensington Palace, their former home, with the statue of their mother, will bring it all home to William and Harry. They were once so close. Kate is somewhat of a peacemaker, so I think her being there will be integral if there's any hope of the boys reconciling. It would be the best of birthday gift to Diana if they were to make amends and move forward as a family rather than as enemies."
✨ Today we stand alongside The Dukes of Cambridge and Sussex as they celebrate the legacy of their mother, Diana, Princess of Wales. ✨#Diana60 #PrincessDiana pic.twitter.com/YwLFB4YEEx

— The Diana Award (@DianaAward) July 1, 2021


And Diana's former butler - who worked for the Princess of Wales for a decade - believes Harry's behaviour may stem from being "treated as second best" to his brother while growing up due to William being second-in-line to the British throne behind his grandmother Queen Elizabeth and father Prince Charles.

He added: "William was always stoic, strong-willed and incredibly mature for his age. He grew up very quickly, he had to, as people were always reminding him that he would one day be king. He was aware of his responsibility and his duty was always the main focus.

"Harry, on the other hand, was, I felt, almost treated as second best in some ways. In childhood games William would be the star and Harry would be the support.

"Of course Diana adored them both. She was so proud of William's leadership and maturity, but she loved how Harry had the common touch- she thought he was going to be the voice of the people like her."