Paulina Porizkova: I used to take my body for granted!
Paulina Porizkova used to take her body "for granted" but now puts in "so much time and effort" to stay in shape.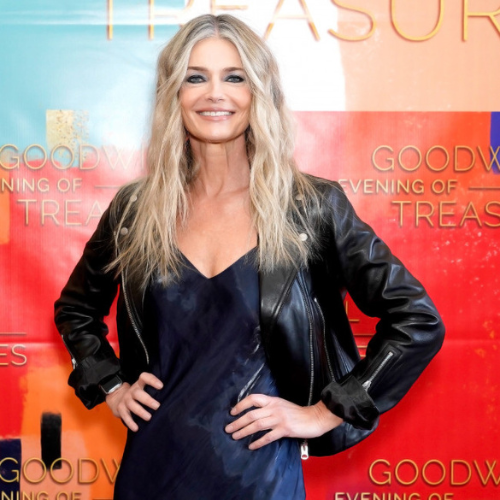 Paulina Porizkova
Paulina Porizkova used to take her body "for granted."

The 57-year-old supermodel is still keen to stay in shape even though it takes "much more time and effort" but explained that it is all worth it because it allows her to keep moving through the "beauty of the world."

She told SheKnows: "Staying in shape takes much more time and effort, but it allows me to fully inhabit this shell I was given at birth, something I took for granted most of my life. But not anymore. Now it's a deliberate decision to allow it to work as best as it can, being grateful for its ability to move me through the world to keep harvesting the beauty of it all. Pain included."

Meanwhile, the former 'America's Next Top Model' judge was married to singer Ric Ocasek from 1989 until his death in 2019 and has children Jonathan, 29, and 24-year-old Oliver with him but faced financial hardship and had to sell her house when she learned she had been left out of his will.

Paulina has now written her memoir 'No Filter' and admitted she wished she could have just told of her struggles on Instagram but knew she had to "set boundaries" on her revelations because it could have affected the potential of a house sale.

She added: "It was such a ridiculous situation to be in. In fact, all that kept going through my brain at that time was, 'I need to write a scripted TV series about a woman who this happens to and she has a fabulous, beautiful house, but she has zero money to pay for it. And she can't tell anybody that she has zero money to pay for it because then she won't be able to sell it at its proper price. So she's trying to act rich, but she really can't afford to do it.' Like, I had the most nonsensical and useless ideas! I had to set boundaries on what I would reveal. I wish I could have just given it up on Instagram and [said], 'I'm so f***** right now. Like, I don't have money for groceries, and my friends are buying all the food, and I'm freaking out about trying to sell my house.' But that would have been sawing off my legs at the knee. It would have made me feel better, but it would have screwed me.

"I lost quite a good amount of money having to sell it at that point."