Priscilla Presley voices herself in Agent Elvis series
Priscilla Presley is voicing herself in Netflix's new 'Agent Elvis' animated series reimaging the King of Rock 'n' Roll as a secret spy.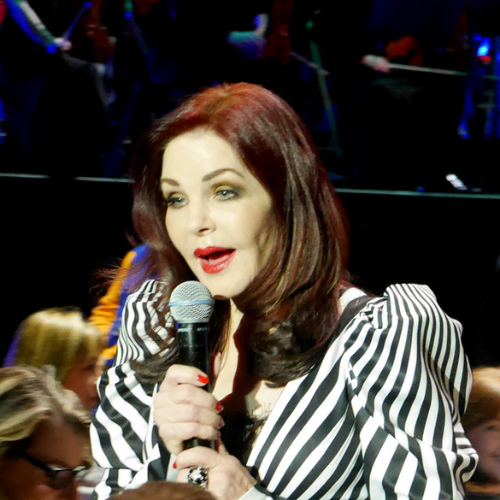 Priscilla Presley
Priscilla Presley has voiced herself in Netflix's new 'Agent Elvis' series.

The 77-year-old ex-wife of the late Elvis Presley has shared the first trailer for the upcoming animated action comedy series, which she co-created with John Eddie and sees the King of Rock 'n' Roll combining his day job with life as a spy.

Sharing the trailer this week, she tweeted: "So excited for Agent Elvis to come out on March 17th on @netflix and so proud to be a part of this amazing cast!"

In the action packed teaser, she appears at the end and asks Elvis: "It's groovy, don't you think?"

Matthew McConaughey is voicing the legendary performer for the series, the cast also includes Don Cheadle, Kaitlin Olson, Johnny Knoxville, Niecy Nash and Tom Kenny.

Meanwhile, Priscilla and her granddaughter Riley Keough are reportedly no longer speaking amid the row over Lisa Marie Presley's trust.

The late singer died on 12 January aged 54 and two weeks later, her mother Priscilla filed a petition questioning the "authenticity and validity" of an amendment made to her daughter's trust - which includes her late father Elvis Presley's iconic home Graceland and 15 percent ownership of his estate - in 2016 which removed her and business manager Barry Siegel as trustees and appointed Lisa Marie's children, Riley and the late Benjamin Keough instead.

The 'Runaways' actress is said to be "heartbroken" over the rift between her and her grandmother, but the pair are only communicating through their respective legal teams.

A source previously said: "It has been a very tense and heartbreaking few weeks for both Riley and Priscilla.

"Riley has been mourning the loss of her mother and is heartbroken to have to deal with a trust dispute with a family member.

"Priscilla is adamant that she has a valid case and that she will prevail in court. Riley and Priscilla aren't communicating at this time, but have been in communication through lawyers."