Queen Elizabeth bought Archie a waffle-maker
Queen Elizabeth bought her great-grandson Archie a waffle-maker for Christmas and the toddler wakes up asking for waffles for breakfast every morning.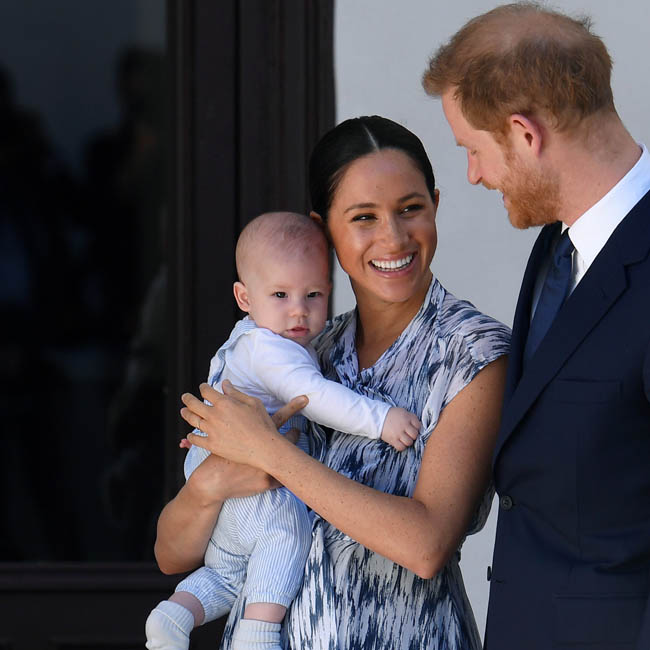 Queen Elizabeth bought Archie a waffle-maker
Queen Elizabeth bought her great-grandson Archie a waffle-maker for Christmas.

The 94-year-old monarch's grandson, Prince Harry, revealed his 21-month-old son - who he has with pregnant wife Meghan, Duchess of Sussex - wakes up excited for breakfast every day thanks to the piece of kitchen gadgetry in their Los Angeles home.

Speaking to James Corden on 'The Late, Late Show', Harry said: "Interestingly, my grandmother asked us what Archie wanted for Christmas and Meg said a waffle maker, she sent us a waffle maker for Archie...

"So breakfast now, Meg makes up a beautiful organic mix, in the waffle maker, flip it, out it comes, he loves it. Archie literally wakes up in the morning and says 'waffle'."

The 36-year-old prince thinks his son is "hysterical" and loved the fact the toddler's "amazing" personality is coming through now the tot has learned to express himself.

He said: "My son is now over a year and a half, he is hysterical, he's got the most amazing personality, he's already putting two, three words together, he's already singing songs.

"His first word was 'crocodile', three syllables."

The interview segment saw James and his royal guest take a tour of Los Angeles on an open-topped bus, much to Harry's delight.

He initially quipped: "This is subtle, where's the Range Rover?"

He later said: "This is very nice... it's the first time I've been on an open-top bus... not really allowed to. In London I always see them cruising around [with] tourists, and [thought] that would be really good fun because when you live in an area, you never actually go sightseeing. I've always wanted to go sightseeing."


And Harry admitted the interview gave him the first real opportunity to see the sights of his new home town.

James asked: "Have you spent much time over in this part of LA, where we are now, since you moved here?"

Harry replied: "No, it's been lockdown. This is the first time I've had a chance to see LA!"

The pair made a stop at the house used in the 'Fresh Prince of Bel Air' for a bathroom break - where Harry rapped the first verse of the show's iconic theme song.

And later, when they Facetimed Harry's wife, James tried to convince the former 'Suits' actress that they should buy the house.

He exclaimed: "You'd be the Fresh Princess of Bel Air."

Meghan joked: "That's wonderful, I think we've done enough moving.

"Haz, how's your tour of LA going?"

Quickly picking up on the nickname, James said: "Haz? I didn't know we were calling you that."

His guest jokingly replied: "Well, you're not my wife."