RAYE teases 'big plans' for Glastonbury
RAYE has to "go hard" for her upcoming Glastonbury performance and teases that she will be putting on the "best damn show" she has ever done.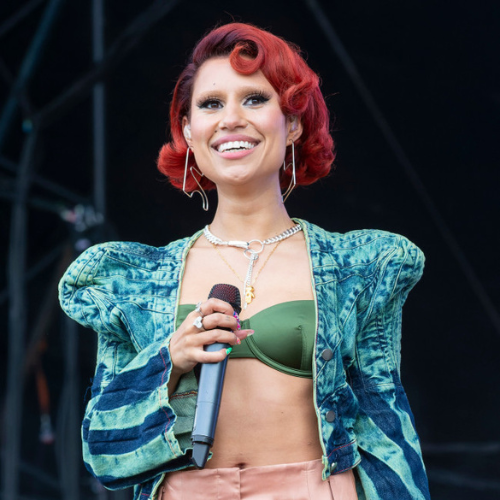 RAYE
RAYE has got "big plans" for her Glastonbury performance.

The 25-year-old pop star - whose real name is Rachel Agatha Keen - is due to take to the stage at the annual Worthy Farm festival in June and teased that it will be the "best damn show" she has ever put on.

She told Apple Music: "I've got big plans for that, I have to go hard. Well, it's Glastonbury. It's got to be big, the best damn show I've ever put on."

Meanwhile, the 'Escapism' singer went on to pay tribute to fellow pop star Charli XCX - who is also due to perform at Glastonbury - as she thanked her for directing her 2016 music video 'I, U, Us' and noted that her help "changed everything" for her.

She added: "Charli XCX took time out to direct a video for me. She invited me round to her house, we were practising lyrics in the mirror and different poses, and how I can perform and be more confident. It changed everything for me."

RAYE - who became an independent artist after parting ways with her former record company Polydor - recently admitted that she would love to form a rock band with Charli XCX, along with 'This Hell' hitmaker Rina Sawayama and rap star Ivorian Doll before noting that she was "overwhelmed" by the success of her debut album 'My 21st Century Blues.'

Speaking to POPSUGAR, she said: "Rina Sawayama, Charli XCX, and Ivorian Doll. I feel like that would be a really dope, brilliant rock band.

"It felt and feels amazing. A long time coming. I'm honestly just really grateful - tired - but very, very grateful. It's been very overwhelming, but beautiful."