Shania Twain takes inspiration from drag queen fashion and make-up tutorials: 'It takes courage!'
Shania Twain has revealed she has learned "a lot" watching drag queens' online tutorials on fashion and make-up.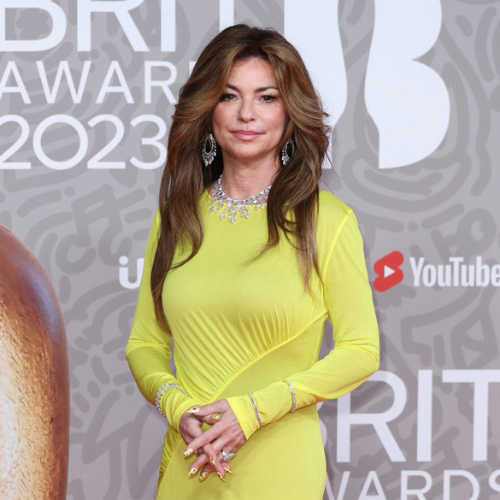 Shania Twain
Shania Twain takes fashion and beauty tips from drag queens' online tutorials.

The 'Man! I Feel Like a Woman!' singer, 57, has been a long-time ally of the LGBTQ+ community, and revealed how she finds inspiration from drag acts in an interview with Anthony Allen Ramos from the Gay and Lesbian Alliance Against Defamation (GLAAD), posted on Thursday (23.02.23) to YouTube.

She said: "Drag shows are so fun! I've been to a couple of drag shows, big ones in Las Vegas... I so admire the talent there.

"First of all, it takes a lot of courage. I mean... fashion in itself takes courage.

"You're taking on a lot, and then the makeup – the ability to put their own make-up on, and do such a beautiful job – I have learned a lot from drag queens.
Meet me in Hollywood 🥰 It's the final week to enter @shaniakidscan's awesome Hollywood getaway sweepstakes! Including flights, hotel stay, a glam photoshoot with me and loads more. Enter now: https://t.co/u4L94XUOg7 pic.twitter.com/PmLwIE6UlD

— Shania Twain 💎💎💎 (@ShaniaTwain) February 28, 2023

"I watch their tutorials. I've never seen such transformation in some of these talents that their faces go through, just through creative makeup.

"I'm very inspired by it, is what I would say. I think we need this inspiration.

"We need drag queens to share their talent with us."

Shania's iconic looks have included the leopard-print hood she wore in the 1990s music video for her 'That Don't Impress Me Much' hit, with the singer crediting designer Marc Bouwer with the idea for the look.

Speaking about how she is getting ready to kick off her highly-anticipated world tour in support of her newly-released 'Queen of Me' album, and her new single 'Giddy Up!', she added: "I just wanna be cheerful. I wanna cheer myself up, I wanna cheer others up and just get some pep in our step… just this feeling of feeling giddy."