SHINE PRESENTS;   SASHA & JOHN DIGWEED BELFAST / EASTER SATURDAY 08.04.202
SHINE PRESENTS;

SASHA & JOHN DIGWEED

BELFAST / EASTER SATURDAY
08.04.2023

THE TELEGRAPH BUILDING

WWW.SHINE.NET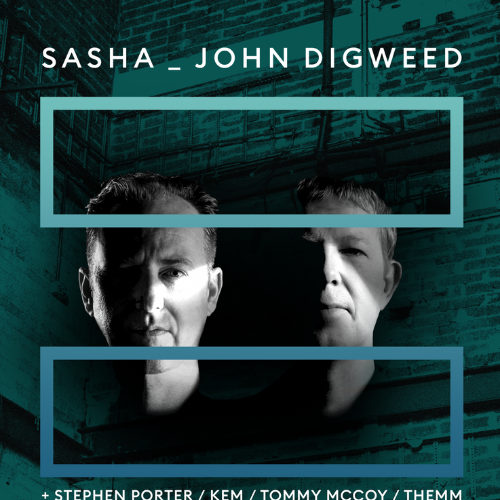 Tickets on sale Thursday at 10am from Ticketmaster.ie

The original DJ Duo Sasha & John Digweed are back in Belfast to headline The Telegraph Building on Saturday 8th April 2023. John Digweed and Sasha spent almost two decades collaborating after their first meeting in 1991, and playing together at Renaissance the following year resulted in a stream of releases, world tours and pioneering achievements.

After the two DJs mixed the first Renaissance compilation CD release, The Mix Collection, in 1994, they spread the word across the UK in their Northern Exposure club nights, resulting in the Northern Exposure Mix CD which has consistently been rated as one of the best mix CDs of all time. A sell-out Australasia and USA tour extended their reach, consolidated in '96 by their five-year residency at Twilo NYC. So entrancing was their individual yet complementary brand of music, they scored another first with the Delta Heavy 2002 tour when they became the first DJs to tour rock band style in the US with 37 sold out shows across North America. The impact these 2 DJs have had on the worldwide scene is incredible with their music and club shows touching all four corners of the world. A lot of careers are built on hype; Sasha and John not only live up to it but continue to evolve, influence and create outstanding moments in clubland.