STATUS QUO at the Waterfront Hall, Belfast
STATUS QUO
The 'Out Out Quoing' tour for 2022
Waterfront Hall, Belfast: 27 February

Olympia Theatre, Dublin: 28 February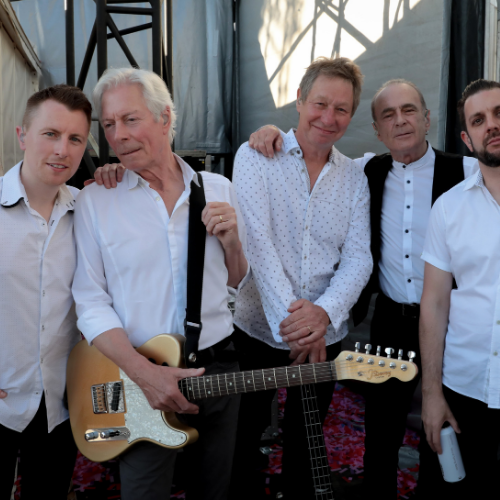 Tickets on sale THIS Friday, 23rd April 2021 at 10am
Legendary rock band STATUS QUO are coming back to reclaim their position on the live circuit with a brand new tour - The 'Out Out Quoing'
Spring Tour in 2022 will stop off at The Waterfront Hall on 27th February and The Olympia Theatre on 28th February.

Tickets on sale THIS Friday, 23rd April 2021 at 10am:

Waterfront Hall: www.waterfront.co.uk

Ticketmaster: www.ticketmaster.ie

In September 2019, QUO performed a triumphant set at the massive Radio 2 'Festival in a Day' event in London's Hyde Park in front of 65,000 fans. That turned out to be their last UK show as the 'Backbone' Winter Tour of 2020 was cancelled in its entirety due to Covid-19. Now, STATUS QUO are delighted to be able to announce their long overdue return to the stage with the 'Out Out Quoing' tour.
Exclusive 'Never Too Late' merch is available on the store today, in celebration of 40 years since Quo's fourteenth studio album! https://t.co/pfg68nRcop pic.twitter.com/PxSatTCKQD

— Status Quo (@Status_Quo) March 28, 2021

Francis Rossi said, "We cannot wait to play again. Every gig is special for Quo but it's been too long since we got to play anywhere. Going out is something that we all took for granted. Not any more. Going out, going out properly – 'going out out', as some would have it - became a bit of dream but now that dream can come true. The name of the tour is a bit of humour, but a celebration too. However, I'd urge fans not to overthink it and just prepare for all the hits and some serious live music energy!"

STATUS QUO is a band known for their live performances across their incredible fifty year career, it's time to get back to doing what they do best. After such an unwanted layoff, the band is more ready than ever, making the 'Out Out Quoing' tour unmissable.