The Jonas Brothers' upcoming album only has one featured artist
The Jonas Brothers' new album is released on May 5.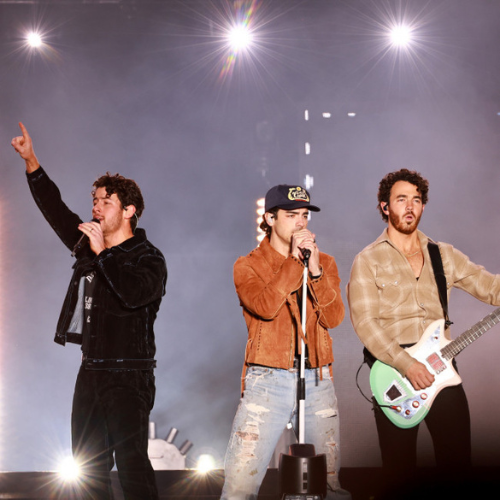 The Jonas Brothers
The Jonas Brothers only have one featured artist on their upcoming LP 'The Album'.

The 'Sucker' hitmakers - comprising siblings Joe, Kevin and Nick Jonas - have revealed that the executive producer of the record, Jon Bellion, appears on one track.

Nick, 30, let slip in an interview with Billboard: "This is the first time we've said that, though, out loud.

"This is a big reveal here for Billboard: Jon is featured on one of our songs on 'The Album'."

Fans will finally get to hear the lead single, 'Wings', on Friday (24.02.23).

Joe, 33, said: "We didn't really know which song to start with.

"We have love for all of them and it's hard to call it a single. … I would call it an introduction song to the album. It really feels like a good entryway into what you're gonna hear for the rest of the body of work."

The pop group announced their new LP as they received their star on The Hollywood Walk of Fame in January.

The follow-up to their 2019 comeback record 'Happiness Begins' will be released on May 5.

Nick said: "We are excited to announce today that our new album, 'The Album', will be coming out 5 May. And we can't wait to see you on tour later this year."

The eldest brother, Kevin, 35, said receiving the star is a "testament" to the support of their fans.

He said: "This is a testament to the love and support of our fans, our family, and our friends who have been with us every step of the way. Thank you to everyone who has shown up, and even flown in, for this moment. We are so grateful to everyone who has made this possible, from our label to our management, to the media, and of course, most importantly, our fans. You have been the driving force behind everything we do, we couldn't have done this without you. So, thank you," the 35-year-old continued, before adding: "Oh, and to Joe and Nick, couldn't have been here without you! This is pretty awesome."