BELFAST ARTIST ANNABELLE RELEASES NEW POP SINGLE 'GIVE ME LOVE'
BELFAST ARTIST ANNABELLE RELEASES NEW POP SINGLE 'GIVE ME LOVE'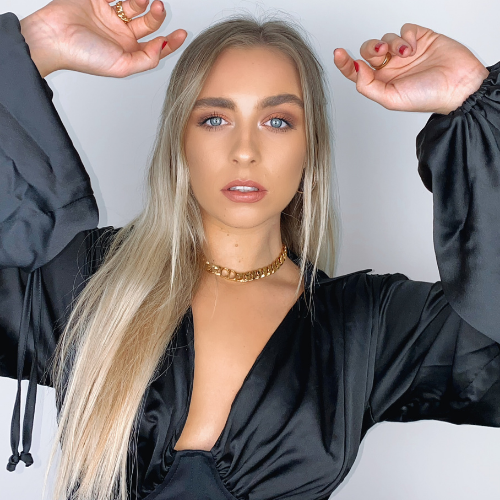 Annabelle

Debut Deluxe EP 'Back To You' is due for release on March 12th 2021

Irish singer/songwriter Annabelle is pleased to announce the release of her new pop single 'Give Me Love' today. The catchy pop track is the first in a series of singles to be released from her debut deluxe EP 'Back To You', which is available from March 12th 2021 and will include two brand new tracks.

Hailing from Northern Ireland, Annabelle and her long-term producer, Mark Angels have been working on the EP for over a year now and are just so excited to finally be releasing it! As a new artist and for all artists in general 2020 has been a tough year, so not being able to perform live or get into the studio has been frustrating to say the least! But it has also given Annabelle time to perfect this EP which she is grateful for!

On the EP Annabelle said; "The songs mainly focus on relationships both romantic and friendships. I always wanted to release relatable music that would be uplifting and make people want to get up and dance! Personally I feel this EP will relate to many peoples relationships and will empower men and woman to be themselves and not to care what anyone else thinks of them!

Part of the EP touches on lost relationships and I felt this was important to focus on as not all relationships are perfect, some need work and others are just, let's face it, toxic (as I well know from personal experience)

But the main message of this EP is that you can't let broken relationships affect you forever, you've got to "pick yourself up" cause "you're more than enough" I Hope everyone enjoys this album as much as I've enjoyed making it!"