Ekin-Su Culculoglu: I exercise to build up my confidence
'Love Island' winner Ekin-Su Culculoglu says her motivation for working out isn't appearance.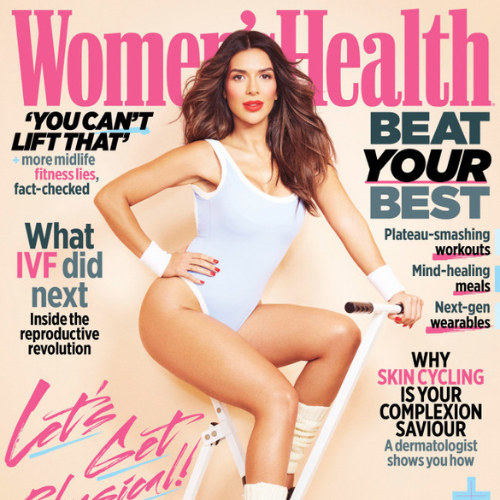 Ekin-Su
Ekin-Su Culculoglu doesn't work out to improve her appearance.

The 28-year-old reality star - who was crowned the winner of the eighth series of 'Love Island' alongside boyfriend Davide Sanclimenti - isn't shy to showcase her gym honed figure.

But according to the Turkish actress-and-influencer, who opened up about her fitness regime, her motivation for working out is not about appearance it's to build body confidence.

Speaking to the April issue of Women's Health magazine, she said: "I feel like you need to really understand that [the point of training] is not about looking like a very good-looking woman who's got a very small waist, big boobs, big bum… It's not about looking like what's [in] fashion."

Since her stint on the ITV dating show, Ekin has moved on from reality TV and is trying to break into acting instead.

She added: "They always say, 'There's a new 'Love Island', there's this, there's that, you'll be forgotten.' But that doesn't bother me because of who I am. I know what I'm going to do in life. And I know my dream.

"Acting in films; playing roles and quirky characters; something that would make you think, 'Oh, Ekin is not this,' but then I smash it…

"[March] that's when I start looking for an acting agency, putting myself out [there], you know, try to distance myself as much as I can from the Love Island scene and, yeah, be my own person."

Ekin insists that newfound fame hasn't changed her and she's no different in real life compared to hen on screen persona.

She said: "So, I think I'm always the same. Confidence-wise, if something p***es me off, unfortunately – even in this society, where sometimes it's good to be quiet – I will say it...I was the same on Love Island. If I didn't agree with something, I would have my opinion. And I'm still like that. The only thing that has changed is I probably don't let things bother me as much."

Read the full Ekin-Su Culculogglu interview in the April issue of Women's Health UK, on sale from 21st March, also available as a digital edition.