Hilary Duff wanted to be 'her own person' after Lizzie McGuire
Hilary Duff has admitted that she "didn't want to be Lizzie McGuire" by the end of the TV comedy series.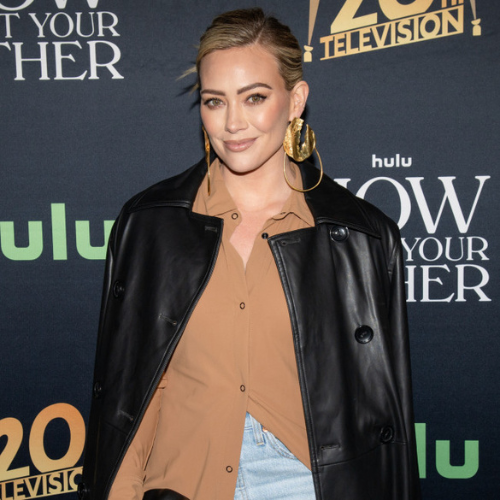 Hilary Duff
Hilary Duff "needed to be [her] own person" after the success of 'Lizzie McGuire'.

The 35-year-old actress played the titular character in the TV comedy series - but Hilary "didn't want to be Lizzie McGuire" by the end.

The actress - who played the character between 2001 and 2004 - told the 'Good Guys' podcast: "For so long people were just like 'Lizzie, Lizzie, Lizzie'. And still, now to this day, which it doesn't bother me anymore but it did for a while, I just desperately needed to be my own person."

Hilary subsequently turned her focus towards her music career.

The blonde beauty - who released her debut album, 'Santa Claus Lane', in 2002 - was keen to "reintroduce" herself to the world.

She said: "I think that I thought music was gonna be a good way to introduce myself, reintroduce myself, and it was."

Meanwhile, Hilary previously admitted that she "lived in a bubble" as a teenage star.

The actress shot to fame as a child - but she wanted to walk away from her career at the age of 18.

She said: "Around 18 I gave up everything. I had just finished a tour. I was in Europe, and after the last concert, I said, 'Enough'."

Asked why she felt that way, Hilary explained: "I didn't know how to cook or start a washing machine. I didn't even know what I liked and what I didn't. I didn't plan my day and I was never on my own.

"I had a fabulous career but I was no longer satisfied. My friends did normal things for that age, but I lived in a bubble and felt terrible. Not to mention the pressure I felt: I had about 200 people working for me on tours. I was responsible for their salaries. It was too much.

"I had to pull the plug to understand who I was, what I really wanted, and to learn to live alone."