Jake Bugg gains new fans from having his song as theme tune for Happy Valley
Jake Bugg also confessed he's never watched an episode of the hit crime drama series.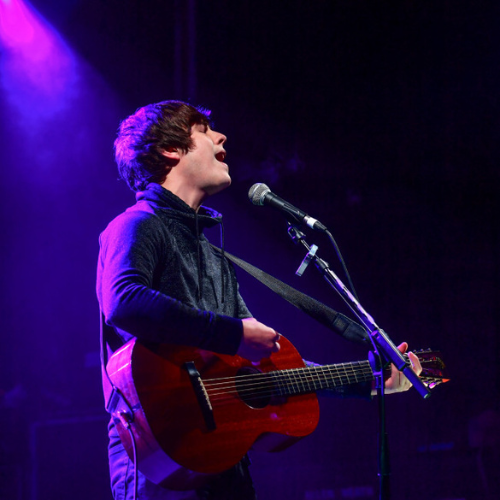 Jake Bugg
Jake Bugg has gained new fans from having his song as the 'Happy Valley' theme tune - but he's never seen the hit crime drama.

The 29-year-old singer-songwriter's 2012 hit 'Trouble Town' plays in the opening credits.

Asked if it was a hard decision to make approving the request to have the tune played on the show during an appearance on the Absolute Radio Hometime Show, he replied: "Yeah, you want it to be a thing that reflects well on the music and it has to kind of have some connection but people tell me that it works and it's hard, I think the writer, because you're always thinking like it always seems detached no matter how well it works. But I've heard the show is great."

When asked if he's seen the programme, he admitted: "No, I've not seen it, but I've heard It's brilliant. And I should, to be honest. Now, if the song's on it."

Meanwhile, Jake has been added to the line-up for Teenage Cancer Trust at The Royal Albert Hall.

The 'Two Fingers' hitmaker will headline the legendary venue in London as part of the fundraising concert series on March 23.

He said: "I have always been a supporter of Teenage Cancer Trust. It's an honour to represent TCT at the Albert Hall and I look forward to playing songs from the last decade to celebrate their great work."

Kasabian, Wet Leg, Courteeners, and Underworld are also headlining their own nights for TCT.

Acid house icons Underworld - comprising Karl Hyde and Rick Smith - will play on March 20, with a special guest.

The duo said: "It's such an honour and a delight and it's just really f****** great to be performing for the wonderful Teenage Cancer Trust at the Royal Albert Hall on March 20th."

Indie sensations Wet Leg - Rhian Teasdale and Hester Chamber - will be joined by rising singer-songwriter CMAT at the hall on March 22.

Manchester rockers Courteeners are set for March 24, and Kasabian will be joined by The Snuts on March 25.

The charity shows made a triumphant return in 2022, post-COVID, with performances from The Who, Ed Sheeran, Liam Gallagher, YUNGBLUD, Madness and more.

Head to www.teenagecancertrust.org/gigs for tickets.

Listen to Hometime with Bush and Richie every weekday from 4pm on Absolute Radio – absoluteradio.co.uk