JAMES VINCENT MCMORROW ANNOUNCES RESCHEDULED BELFAST SHOW
JAMES VINCENT MCMORROW
& Guests

Limelight 1, Belfast
Thurs 21st April 2022

RESCHEDULED DATE / TICKETS FROM ORIGINAL SHOW REMAIN VALID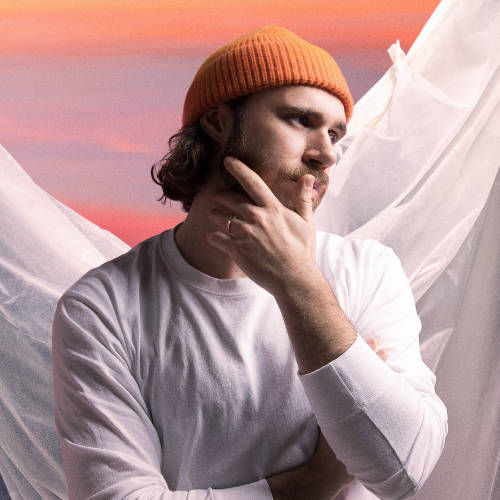 James Vincent McMorrow


Tickets £26 + Booking Fee from ticketmaster.ie
18+ Only / Doors 7pm / EARLY SHOW

Irish singer songwriter, James Vincent McMorrow is pleased to announce a rescheduled headline Belfast show at Limelight 1 on Thursday April 21st 2022. Tickets on sale now from www.ticketmaster.ie and Tickets from original show remain valid.

James Vincent McMorrow has today announced details of brand new album 'Grapefruit Season', which will see a release on Columbia Records on July 16th. The record is launched today alongside beautiful album track 'Waiting' - listen here / watch here - following acclaimed recent single 'Gone' (which was B-Listed at Radio 1) and standalone collaboration 'Be Somebody' with dance trailblazers Rudimental. James' UK and European tour for early 2022 has also now been confirmed, including a London date at Kentish Town Forum on February 21st and two homecoming shows at Dublin's Olympia Theatre on April 19th/20th.
the #BeSomebody video is up nowhttps://t.co/MKsRw1CPQP@Rudimental pic.twitter.com/lN7GtuYYsB

— James Vincent McMorrow (@jamesvmcmorrow) April 8, 2021


In an already-unpredictable career, 'Grapefruit Season' sees James Vincent McMorrow push himself (and his sound) in all new ways. Produced by James alongside fellow genre-disruptors Paul Epworth, Kenny Beats, Lil Silva and Patrick Wimberly (Chairlift), McMorrow's fifth album was recorded between London, Los Angeles and Dublin largely before the pandemic struck. It embraces the fact that life is chaos, and the idea of growing up but feeling none the wiser. Each song is held together by McMorrow's instantly-identifiable voice, an untethered musical imagination, and (from dancehall to soul, country to R&B) purposefully little else in its pursuit of fear-free pop music. Even the title, 'Grapefruit Season', seems to signpost doing simply what you want, rather than what you are supposed to do (it was inspired by James watching his mum eat grapefruit as a kid, and the idea that what's good for you may not actually be pleasurable). Throughout the emotional highs and lows of 'Grapefruit Season', you are reminded of the risks James Vincent McMorrow has taken since the singer-songwriter roots of debut album 'Early In The Morning' (which turned ten in 2020); but also that those same instincts - to follow inspiration wherever it leads, and to be as brutally honest possible - remain a refreshing constant.

"Every time a new song or album comes out, I get a mail asking me to put together some thoughts on the songs and how they came together, where they came from, what they mean. The truth is I just live my life, the songs come when they come, and they come from wherever they come from. Then once they're done I start worrying about if they're good enough, if I mean enough to make them good enough.

This last year has been a massive lesson in patience for all of us. But I don't feel any more patient than I did before, in fact the opposite, I feel impatient. I had this album finished last year and then the world stopped and I had to stop. I remember sitting in my car crying after I heard that we'd be parking the work until 2021, and then I wrote 'Waiting.' It's a song about feeling sorry for myself, and then going home and talking to the one person in my life who understands just how awkward a fit all of this is for me, and who loves me for the actual human I am and not what I curate in order to feel like the person I need to be.

I don't know if any of this makes any sense - but 'Grapefruit Season' is about embracing the idea nothing makes sense. None of it is supposed to be linear. Music isn't some holy grail to a greater meaning, it's supposed to remove you from where you are for a moment and take you somewhere else. And I'm not saying that isn't a transcendent thing, because when it's done well it truly is. And I believe/hope I have done it well with this album. I'm just saying that at the end of the day, music is a simple idea unadorned idea that doesn't need bells and whistles to make it work.... unless you're making an album where the only instruments are bells and whistles, then you definitely need them to make it work."