Princess Diana 'had terrifying nightmares about coronation'
The late Princess Diana used to dream about the coronation and it turned into a nightmare when the crown placed on her head would slip off and choke her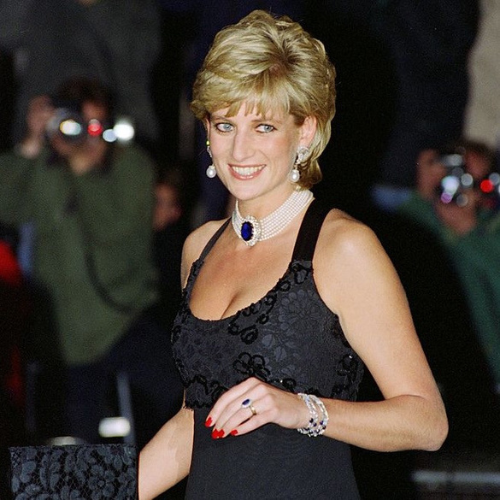 Diana, Princess of Wales
Diana, Princess of Wales suffered frightening nightmares about the coronation, according to her longtime friend Richard Kay.

The late royal was in line to become queen when she was married to King Charles while he was Prince of Wales before their divorce in 1996 ended her chances of being crowned - but her confidant Richard has now revealed Diana was terrified of ever having to take part in the historic ritual.

In his column for the Daily Mail newspaper, he wrote: "In all the years I knew Diana, she rarely spoke about being Queen, possibly because everyone else was always speculating about it.

"I asked her once if she dreamt about being crowned. 'No,' she told me, 'but I have had nightmares about it.' These bad dreams had a recurring image: it was the pivotal moment in the Coronation and the crown was being lowered onto her head. Instead of remaining there, it would slip down her face and come to a halt over her neck, before slowly tightening around her throat and choking her. It is an eerie and troubling image that could so easily have been a metaphor for the tragedy that lay ahead.

"At that point in the dream, she would wake up."

Richard went on to explain Diana had attended a coronation when she headed to Tokyo in 1990 to see the enthronement of Emperor Akihito, and it left her full of dread.

He added: "(She) later shuddered as she allowed herself to think about one day taking part in a similarly sacred ritual. She would, though, have enjoyed the pageantry and the partying."

King Charles will be crowned at Westminster Abbey in London on Saturday (06.05.23) alongside his second wife Camilla, Queen Consort, who he married in 2005 - eight years after Diana died in a car crash in Paris, France.