WILD YOUTH RELEASE NEW SINGLE 'CHAMPAGNE BUTTERFLIES'
WILD YOUTH

'CHAMPAGNE BUTTERFLIES'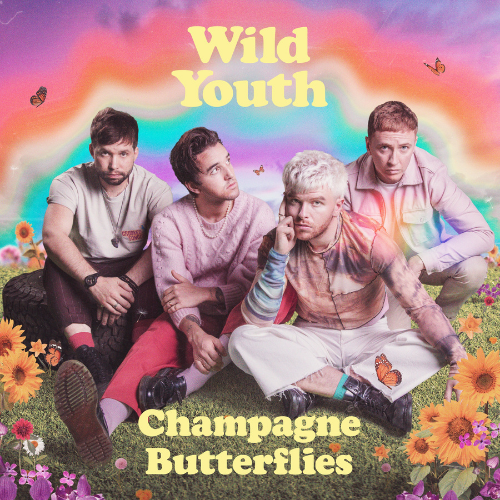 WILD YOUTH RELEASE NEW SINGLE 'CHAMPAGNE BUTTERFLIES'

"Euphoric Irish indie-rockers… we love it."

WONDERLAND

Stream "Champagne Butterflies"

Watch "Champagne Butterflies"


After a stellar 2020, Irish indie band Wild Youth kick off 2021 with their massive pop banger "Champagne Butterflies".

With "Champagne Butterflies" mixing funk grooves, slick synth production and euphoric 80s flavours, the track's utterly transcendent, soaring chorus once again showcases Wild Youth's knack for immense, unforgettable pop hooks which has left listeners clamouring for more since the band's debut.


"Champagne Butterflies" is the latest in a string of new singles from the band, following on from the well-received "Next to You" and "Through the Phone", both helping to move the band towards global domination after conquering the Irish pop scene. Wild Youth's kaleidoscopic "Next to You" video received key support from WONDERLAND and huge hype across the blogosphere, alongside a performance slot on RTÉ's The Late Late Show. Racking up over 1.2 million streams on Spotify alone, "Next to You" also received vital playlist additions from Spotify's New Music Friday UK, The Pop List and New Pop Revolution while also making the cover of New Pop UK and Apple Music's A-List Pop.
Champagne Butterflies is out now! The video is premiering over on @Wonderlandmag at https://t.co/2qWwC2uuXa, we hope you love it as much as we do. It's yours now. x pic.twitter.com/uPyv5CY9vo

— Wild Youth (@bandwildyouth) January 15, 2021

With millions of plays to their name, Wild Youth's blood-pounding choruses, catchy melodies and deft lyricism have resulted in the band dominating both Irish airwaves and charts, as well as landing them high-profile supports for the likes of Mumford and Sons and Zara Larsson alongside co-signs from Niall Horan and The Script.



Homegrown, humble fun is the main preoccupation of the Irish quartet – comprised of lead vocalist David Whelan, songwriter and multi-instrumentalist Conor O'Donohoe, lead guitarist Ed Porter and drummer Callum McAdam – whose collective self-assured swagger has caught eyes and ears everywhere, as well as critical attention from broadsheets THE INDEPENDENT and THE TELEGRAPH.



Leading a scene of exciting new acts, Wild Youth's penchant for sonic risk-taking means they are constantly evolving – expect huge things from the band this year as they continue captivating music fans across the world.



Instagram

Twitter

Facebook

Tik Tok

Spotify

YouTube