Vernon Kay to host BBC Radio 2 show
Vernon Kay is to host a new show on BBC Radio 2 in place of Ken Bruce, who stepped down last month after more than three decades on air.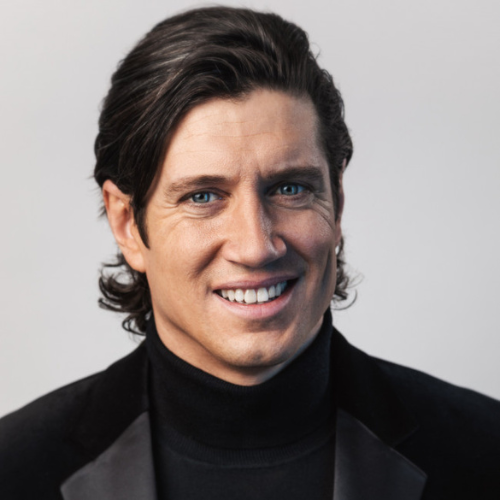 Vernon Kay
Vernon Kay is to host a new show on BBC Radio 2.

The 49-year-old TV star has fronted a host of hit shows over the years including 'All Star Family Fortunes' and recently had a stint of guest-hosting 'This Morning' alongside Josie Gibson but is now gearing up to present the mid-morning slot on BBC Radio 2 from 9:30am to 12pm every weekday, in place of Ken Bruce who last month stepped down after more than three decades.

In a statement, he said: "To be hosting the new Radio 2 mid-morning show is a total privilege. It's going to be an unforgettable start to what promises to be an amazing journey. And to have two music legends coming up in the Radio 2 Piano Room is a dream come true."

The former 'I'm A Celebrity...Get Me Out Of Here!' star - who is married to 'Strictly Come Dancing' host Tess Daly and has Phoebe, 18, as well as 13-year-old Amber with her - will welcome two new Piano Room sessions - Def Leppard on Thursday 18 May and Noel Gallagher's High Flying Birds on Thursday 1 June. Each artist, accompanied by the strings section of the BBC Concert Orchestra, will perform a classic track, a new song and a cover version, which will be available for 30 days afterward on BBC Sounds and BBC iPlayer.

Helen Thomas, Head of Radio 2, said: "There's truly something for everyone on Radio 2 and BBC Sounds in the next few weeks, whether it's bringing the nation together to feel great with our access all areas coverage of the Coronation concert in Windsor; our shows building up to the Eurovision Grand Final from Liverpool or Vernon Kay launching our brand new mid-morning show, with incredible musical performances from Noel Gallagher and Def Leppard alongside the BBC Concert Orchestra in the Piano Room."