Courteney Cox thought Kirby Reed died in Scream 4
'Scream' legend Courteney Cox thought Hayden Panettiere's character Kirby Reed died at the end of 2011's 'Scream 4'.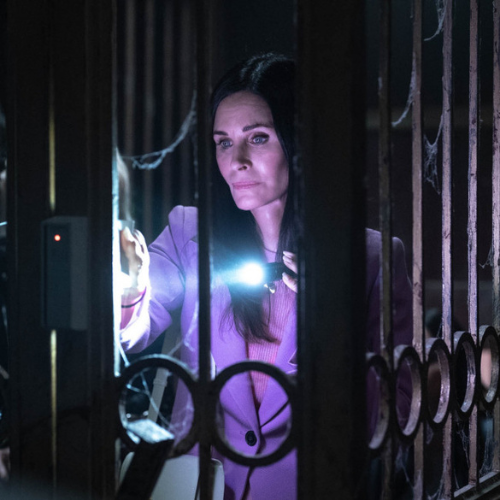 Courteney Cox
Courteney Cox thought Hayden Panettiere's character was dead before 'Scream 6' return.

The 58-year-old actress reprises her role as newswoman Gale Weathers in the latest instalment in the iconic slasher franchise and her character will be reunited with Hayden's alter ego Kirby Reed, who fans previously thought had fallen victim to Ghostface at the end of 2011's 'Scream 4'.

Reflecting on where Gail is in the new movie, Cox told Variety: "She still lives in New York, which is great because now the killer's in New York, just as Sam and Tara have moved there. It kind of fell right into her lap.

"She wrote a book afterward. She told Sam that she wouldn't and then of course she did because I mean, someone was going to do it. So, she had to.

"Kirby comes — Hayden Panettiere. It's so interesting how people came back. I have to remember. I thought she died! I get so confused. There's been so many. I'm just so excited to be a part of something this long."

Cox will be joined by Jenna Ortega and Melissa Barrera as half-sisters Tara and Sam Carpenter, while Jasmin Savoy Brown and Mason Gooding are also back as twins Mindy and Chad Meeks-Martin.

However, she'll be without long-running 'Scream' co-star Neve Campbell, who chose not to return as Sidney Prescott over issues with her contract offer for the film.

Cox said: "I missed working with her, but I'm going to support whatever she feels is right.

"I have a really good scene with Ghostface and it was amazing.

"I've obviously been stabbed many times and all that, but this time, to work with Ghostface and not know who's under the mask, it was a really fun. Usually by the time I'm getting stabbed, I know who it is."