Miley Cyrus teases 'real' her in new music
Miley Cyrus has teased new material as she suggested fans will get to see the "real" her.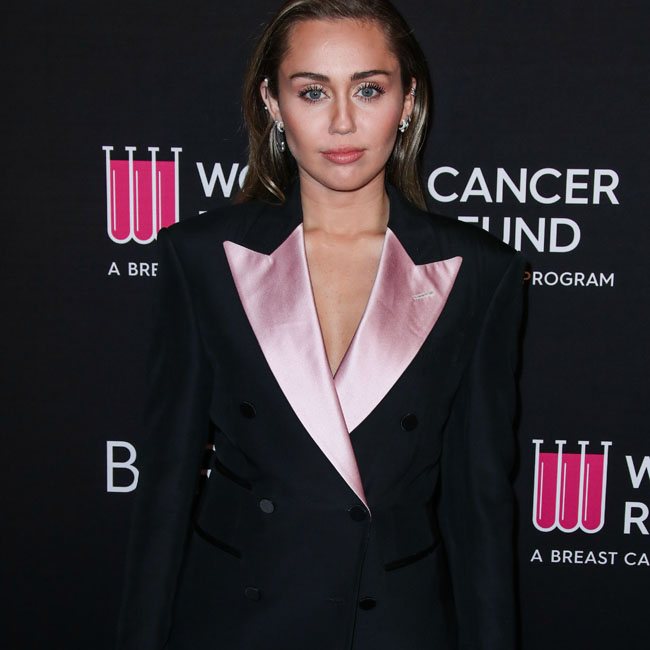 Miley Cyrus
Miley Cyrus has suggested fans will see the "real" her in her upcoming music.

The 27-year-old star has teased some fresh material as she shared a clip from the video for her 2008 single 'Start All Over' as she suggested a new release is on the way.

She tweeted: "Meet Miley Cyrus..... again. #SheIsComing #ButForRealThisTime (sic)"

Her post comes after she revealed while she had finished working on her upcoming record - the follow-up to 2017's 'Younger Now' - she didn't "feel appropriate" sharing her music in the middle of the coronavirus pandemic.

Admitting she was ready to head out on tour, she previously said: "But it's hard to feel appropriate releasing music at this time.

"But I made a record that's kind of rock influenced, hence my mullet. This was not just a random Wednesday 'Tiger King' haircut.

"This was to go with the new music, but now I'm rolling through Calabasas with a Joe Exotic mullet."
Meet Miley Cyrus..... again. #SheIsComing #ButForRealThisTime 🎸🖤🎤 pic.twitter.com/3Cc3UL1m8O

— Miley Cyrus (@MileyCyrus) August 4, 2020
In May 2019, Miley confirmed plans for three EPs - which will make up one album - but only one has been unveiled thus far.

She wrote at the time: "This is the 1st of 3 drops! 6 songs , 3 EP's ! SHE IS COMING / HERE / EVERYTHING all to make up 1 album #SHEISMILEYCYRUS next 2 drops to be announced ! (sic)"

It's said the singer has even collaborated with US pop punk icons Blink-182 for the upcoming collection, and she even spent some time in the studio with the 'What's My Age Again?' group towards the end of 2019.

The source added: "She got in the studio with Blink-182 at the end of last year and is really pleased with the result. The album is now sounding much more rock 'n' roll. It's a far cry from her pop sound of years gone by."