Scarlett Moffatt hints at joining Strictly Come Dancing
Scarlett Moffatt hints at joining Strictly Come Dancing
TV star Scarlett Moffatt has hinted she could be starring on 'Strictly Come Dancing' later this year.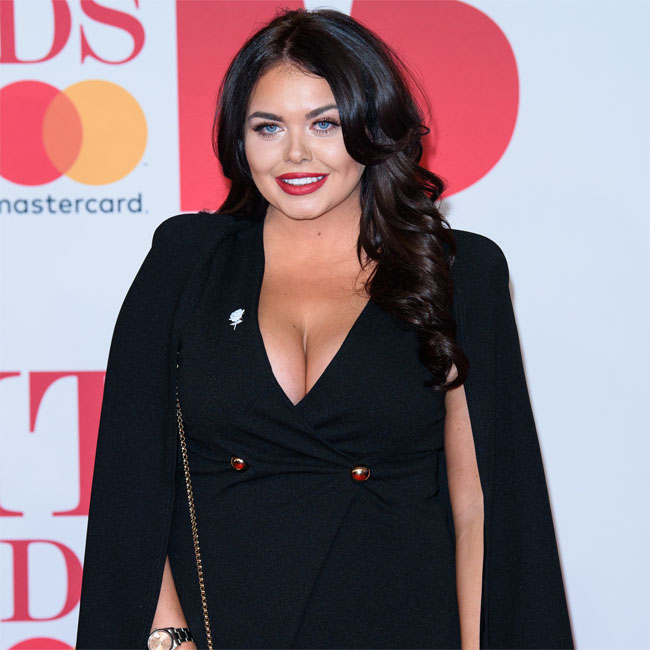 Scarlett Moffatt
Scarlett Moffatt has hinted she may take part in this year's 'Strictly Come Dancing'.

The 29-year-old TV personality admitted she would "love" to star on the BBC Latin and ballroom show later this year, and refused to rule out a possible appearance, saying she'll dance on TikTok if it doesn't happen.

Asked about the recent rumours, Scarlett told ITV's 'Lorraine': "I love 'Strictly'.

"But [if it doesn't happen] I'll just be there on TikTok making me own cha-cha-cha dance moves!"

Scarlett was a talented dancer during her younger years, and has previously admitted she's open to competing on the show.

Speaking earlier this year, she shared: "I'm not exclusive to ITV, so I can do what I want. I've always loved 'Strictly'."

Scarlett recently insisted 'Gogglebox' bosses made her look "thick as s***" with their editing skills.

The TV star rose to fame because of the Channel 4 show, but she thinks the editing created an unfair impression of her.

The presenter - who has starred on 'I'm A Celebrity...Get Me Out Of Here!' and 'Ant and Dec's Saturday Night Takeaway' - said: "It was actually very difficult. We used to have to watch 'Downton Abbey', but 10 minutes of it.

"Can you imagine? I've never watched 'Downton Abbey' for a full episode and they show us 10 minutes of a man bleeding from the mouth and then I'm like, 'What's going on? What's happening? Who's this?'"

Scarlett thinks the editing served to distort the public's perception of her.

She reflected: "It looks like I'm thick as s*** but really it's because I genuinely don't have a clue what's going on. It's like, 'Seriously, who is this?' Because we've never watched it before."