WILD YOUTH RELEASE NEW SINGLE 'CAN'T SAY NO'
WILD YOUTH

'CAN'T SAY NO'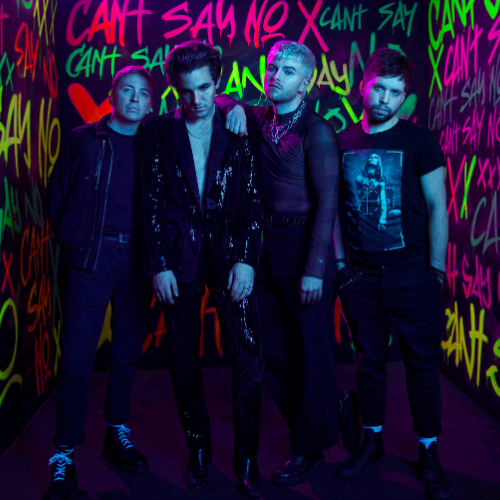 Wild Youth

Soaring off the back of January's sublime pop banger "Champagne Butterflies", Irish indiepop band Wild Youth unveil their latest bop "Can't Say No" – which they announce today will be taken from their forthcoming new EP Forever Girl, out March 26th.


With razor sharp lyricism and gritty, hypnotic rhythms, "Can't Say No" hears the band confidently calling out an unfaithful partner and is yet another example of the band's capacity to evolve and transcend genre barriers. The contrast between the floor-shaking bass and the euphoric pop hooks create a track so immense, whilst simultaneously encapsulating their down-to-earth, homegrown nature and lyrical vulnerability.


Comprised of lead vocalist David Whelan, songwriter and multi-instrumentalist Conor O'Donohoe, lead guitarist Ed Porter and drummer Callum McAdam, Wild Youth are on a path leading towards global domination. Their innate ability to formulate catchy, credible pop tunes has seen them collect over 10M streams on Spotify alone, alongside vital playlist additions from Spotify's New Music Friday UK, New Pop UK, The Pop List and New Pop Revolution.
Can't Say No is out now. We love this record and hope you do too. Head to https://t.co/zdHBoP4JGW to watch the video, stream and download, and we can all give a 🖕 to anyone who's ever messed us around. x pic.twitter.com/VKPHcce10V

— Wild Youth (@bandwildyouth) March 12, 2021


Winning key tastemaker support from the likes of WONDERLAND, THE INDEPENDENT IE, POPJUSTICE, EUPHORIA MAG, WHEN THE HORN BLOWS, ATWOOD MAG and EQ MUSIC as well as massive hype in the blogosphere, Wild Youth's ever-growing popularity saw them secure a major slot on RTÉ's The Late Late Show. On top of this, their self-assured swagger has seen them support the likes of Mumford and Sons, The Script and Niall Horan on international tours.


Leaving listeners clamouring for more with every release, Wild Youth have continued to consistently build a solid fanbase through unforgettably catchy choruses and an ear for hits. With their new Forever Girl EP still to look forward to, "Can't Say No" is sure to continue Wild Youth's captivation of audiences across the globe.