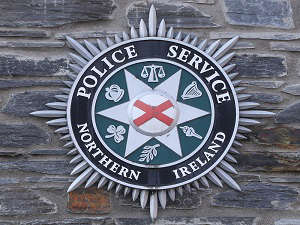 Rebecca Black (PA)
More than 40 police officers have been assaulted in Northern Ireland in the last week, the chief constable said.
A number of officers were left injured following the spate of attacks, with a dislocated shoulder and several broken fingers among injuries reported.
At the weekend, two officers were injured after a car rammed into their police vehicle in Strabane, Co Tyrone.
They had been attempting to halt a suspected uninsured vehicle, but it failed to stop, and instead mounted a footpath before ramming the police car and fleeing across the Irish border.
Those officers were injured and unable to continue with their duties, while the vehicle was put out of action.
On Monday PSNI Chief Constable Simon Byrne revealed that 43 of his officers have been assaulted in the last seven days across 30 separate incidents.
He tweeted: "Injuries include broken fingers, a dislocated knee and several being spat on."
Mr Byrne added that to date 18 people have been charged with related offences.