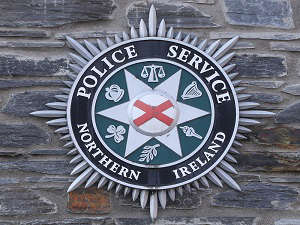 Jonathan McCambridge (PA)
Police are investigating a link between two petrol bomb attacks in Co Down and an ongoing feud between rival drugs gangs in the area.
Detectives have appealed for information following the attacks in Newtownards on Monday.
Detective Sergeant Shivers said: "Shortly before 11:10pm it was reported that a petrol bomb was thrown through a window of a property located in the Bristol Park area.
"All of the occupants were safely removed from the building and there were no reports of any injuries.
"Shortly before 11:45pm it was reported that a car parked at the Weavers Grange area was petrol bombed.
"The vehicle was completely destroyed as a result of the incident, as Northern Ireland Fire and Rescue Service extinguished the fire."
The officer continued: "Enquiries are continuing and at this stage we are investigating a potential link between these incidents and the ongoing feud between rival drug gangs across Ards and North Down."
There have been a number of attacks linked to the loyalist dispute in Co Down.
More than a dozen properties have been attacked in the feud between drugs gangs, which police have said are made up of expelled members of the UDA.