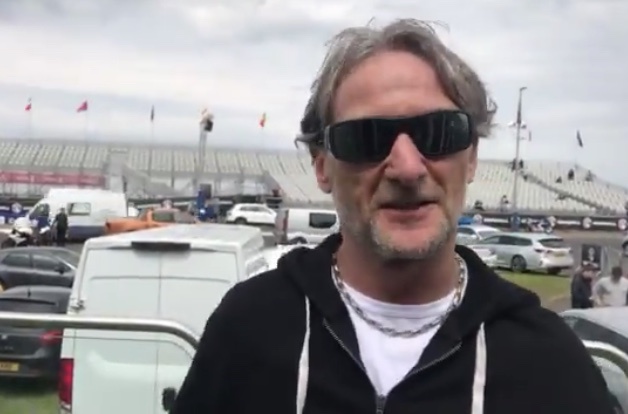 by Q Radio news
Undisputed world superbike champion and former NW200 winner, Carl Fogarty has returned to the north coast.
A double superbike race winner at the north coast event in 1993 Foggy wont be racing this year but he was one of the star attractions for race fans at the Meet the Riders event in Coleraine town centre on Friday afternoon.
The Blackburn joined current North West racers Alastair Seeley, Glenn Irwin and a host of others at the popular event.
.@carlfogarty is in town! The legendary rider says he still loves coming back to the @northwest200 at every opportunity. I'll be speaking to Carl in depth on @qnewsdesk at 5! (He's also got a new book out - just in time to sign a few for race weekend.) 🏍💨 pic.twitter.com/p6JZhXWSmy

— David Hunter (@davidhunter7) May 18, 2018
The 2014 King of the Jungle in the 'I'm a Celebrity, Get Me Out Of Here' Fogarty will also take part in a special past NW200 winners chat show with Brian Reid, Ian Newton and Sammy Millar.
The 52 year old has been busy penning his new book, 'The World According to Foggy' and signed copies at Waterstones in Coleraine .
Tomorrow triple world champion superbike hero will also be at the NW200.
Jonathon equalled Carl's record for victories in the World Superbike Championships taking his 59th win at Imola.
Meanwhile, spectators from all across Europe are enjoying the north coast:
I'm spending the afternoon @northwest200 for @qnewsdesk soaking up the atmosphere at one of road racing's biggest weekends! The fans are out and the sun is shining. Steve & Debbie have come from Kent to enjoy the action! pic.twitter.com/C3KPnQfgFa

— David Hunter (@davidhunter7) May 18, 2018