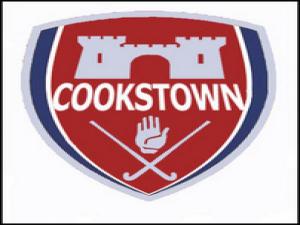 In hockey, Cookstown were a little rusty after their week off from competitive action.
They still had enough to keep up their undefeated run going when they took on Mossley at The Glade on Saturday.
The Reds were without goal machine Greg Allen for their trip to Newtownabbey.
Despite that, the scored ended up 3-0.
Mossley's 4-4-2 line-up was designed to make it difficult for Cookstown but the Reds' failure to adapt to their opposition as well as an inability to stick to the game plan really hampered their forward motion.
Nevertheless, Cookstown class soon saw them take the lead.
The unlikely source of Matty Rollins doubled the Reds' lead in the second half.
Cookstown continued to press with decent moves in build-up play, but they just couldn't find a hard-nosed finish to put Mossley away.
Ewan Butler did hit the upright on two occasions from short corners in the dying minutes, but that would've been unfair on Mossley who stood tall under significant pressure from the Reds.
Cookstown: Tobias Deppermann, Matthew Rollins, Ryan Millar, Godfrey Irwin, Paul Thompson, Ewan Butler, Mark Crooks (c), Jon Ames, Andy McWhirter, Cole Chambers, Stuart Smyth, Keith Black, Daniel Crooks, Michael Kerr, Timmy Sloan.
Solo Fuels Man of the Match: Tobias Deppermann