Advertising on Q Radio

0
Weekly Website
Visitors
0
Monthly Website Visitors
Coverage
Q Radio now reports its audience across the whole of Northern Ireland.
The revised audience figures now include listeners who reside outside the previous TSA and who actively recorded their data includes these 'write-ins'.
Make an Enquiry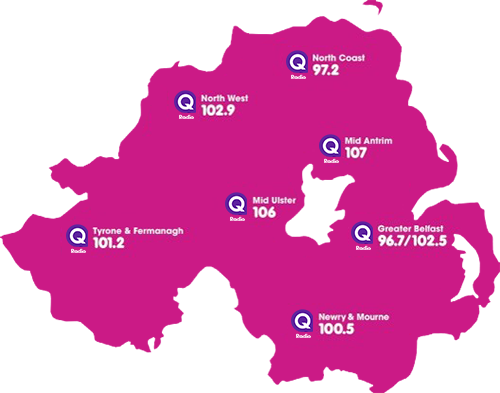 RAJAR Q2 2022
Reach
0
Total hours
0
Average hours
0
Radio Market Share
0%
Gender Profile
Male : 0%
Female : 0%
Demographic Age Profile
45+ : 0% 15-24 : 0%
25-44 Target : 0%
Source: RAJAR/Ipsos MORI/RSMB, Northern Ireland TSA, Q2 2022
Promote Your Business or
Brand with Q Radio
Run a nationwide, high impact campaign or get right to where your local audiences already are - No messing about. With a nationwide network AND geo-targeting options, it's your choice. We'll work with you to produce the package that meets your business needs and budget.
Be the first to know about new
sponsorship opportunities