INTERVIEW: Mencap NI ambassador & singer-songwriter Cormac Neeson chats to Q Radio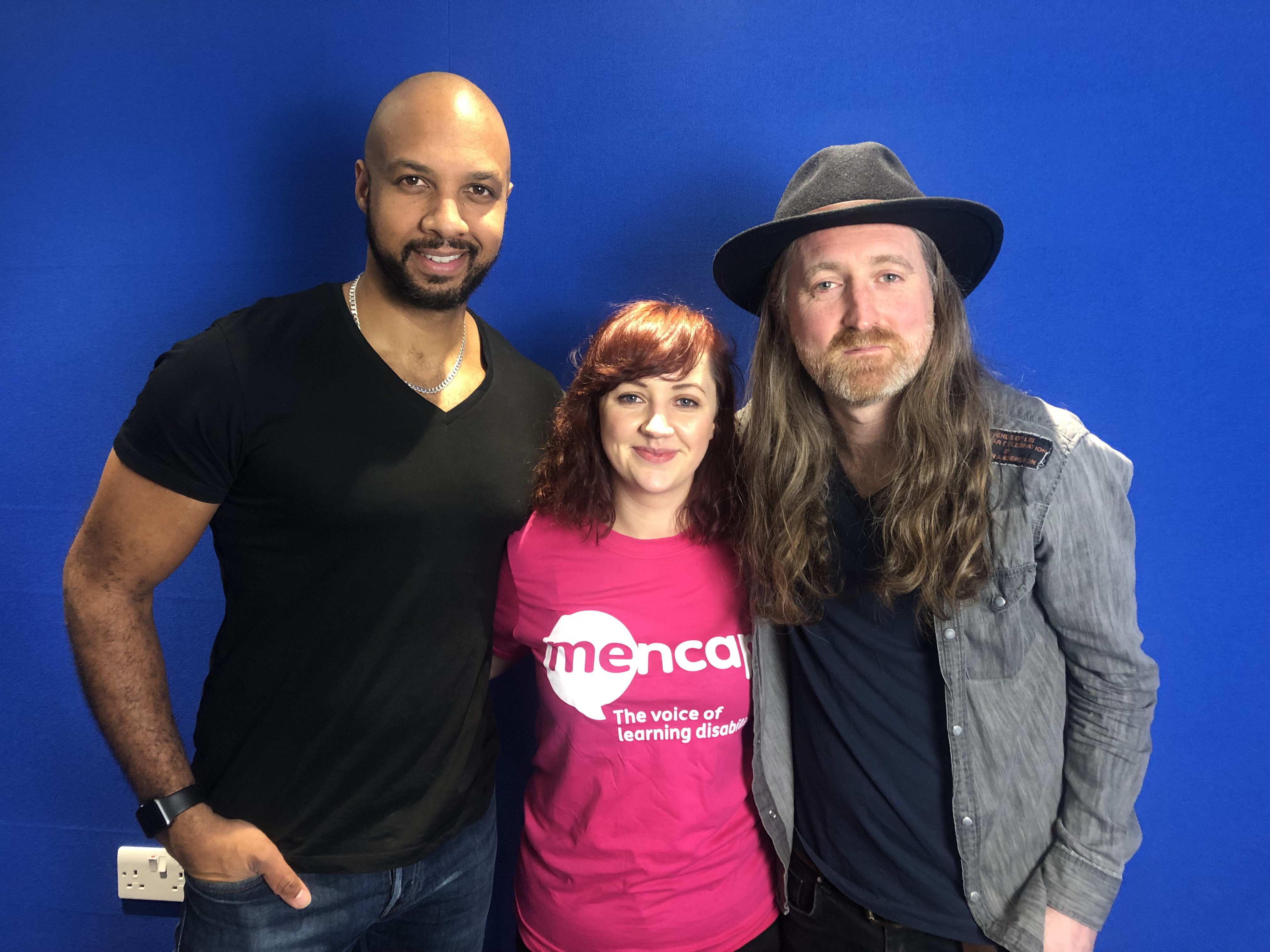 Q Radio presenter Ibe Sesay pictured with Therese Wilson and Cormac Neeson
Today, Thursday 21st March is World Down Syndrome Day. This is an important day designed to help spread awareness, acceptance, and inclusion for individuals with Down Syndrome.
Did you know there are 42,000 people with a learning disability in Northern Ireland?
Mencap NI ambassador and singer-songwriter, Cormac Neeson, has written a song about his son, Dabhog, who has Down's syndrome, which has been released in time for World Down's Syndrome Day (Thursday 21 March).
Ibe Sesay chats to Cormac Neeson about his new track, the work he is doing with Mencap NI and finds out more about his son's journey.
In 2014, Neeson's son Dabhóg was born 3 months premature weighing just 1 lb 12 oz and with Down's syndrome.
The impact of this life changing experience had such a profound effect that Neeson sought solace in penning an autobiographical and emotional account of his thoughts and what it's like to bring up a child with a learning disability. Dabhóg attended the Mencap Children's Centre in Belfast when he was 2 years old. Where, in partnership with the Belfast Trust, we provide specialist learning and early intervention support.

Listen to the full interview here:
The new song, Broken Wing, is taken from his debut album, White Feather. A share from every copy sold will be donated to the Mencap NI charity. Find out more about the services provided by Mencap here.
Speaking about the track, Cormac says:
"I've never written a song like Broken Wing before. Even though I've heard it hundreds of times now, I still get emotional every time I sing it back because of just how relevant the lyric is to my life and my family's life. It's my hope that maybe when people hear this song they can relate to the message."
Watch the lyric video of Cormac Neeson's single below:
You can help celebrate World Syndrome Day by wearing your most colorful, crazy, mismatched socks today. Tweet us your pictures @goqradio and use the official hashtag #WorldDownSyndromeDay
Today we're showing our support for #WorldDownSyndromeDay
💜❤️💚

Wear your odd socks, tweet us and help raise awareness of Down Syndrome. #lotsofsocks #WDSD19 pic.twitter.com/VSyR4ErpQE

— goQradio (@goQradio) March 21, 2019