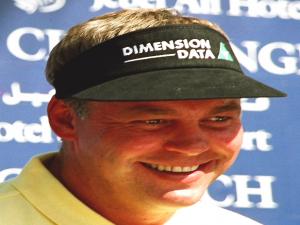 Dungannon's Darren Clarke and Lee Westwood are set to put their friendship aside.
They'll go head to head in a golf tournament for footballers this summer.
The Ryder Cup-style event will take place at the Belfry's Brabazon course from June 23 to 25.
Westwood will captain 12 England footballers, with former European captain Clarke leading a Rest of the World team.
Paul Scholes, Andy Cole, Terry Sheringham and Robbie Fowler are all set to feature.