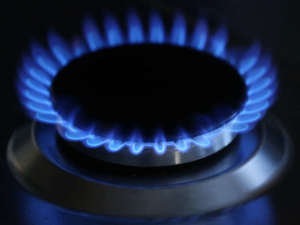 By Rebecca Black (PA)
Northern Ireland is set to face a further 30% rise in the price of gas, the Utility Regulator said.
It comes after a number of gas price increases this year, most recently significant hikes at the start of July.
Utility Regulator chief executive John French said wholesale gas prices have risen considerably over the last six weeks, as Russia has reduced its gas flows via the key Nord Stream 1 pipeline to Europe by 80%.
He said this has been further exacerbated by Asian and South American countries buying more liquefied natural gas (LNG), the higher-than-usual temperatures in Europe, outages in the French nuclear power station fleet, and historic price rises in the US gas market.
Mr French said price increases in gas of 30% from October 1.
He announced tariff reviews are under way for two regulated gas suppliers, SSE Airtricity Gas Supply and Firmus Energy, adding the tariff increases will be announced once the reviews are complete.
"I'm very worried, you look at the prices on a daily basis and it's upsetting seeing where the prices are going and you know then the impact that that's going to mean on households and businesses here in Northern Ireland," he said.
"This isn't a nice time to be a regulator."