Derry Girls series 3 postponed
Nicola Coughlan has said the third series of 'Derry Girls' has been postponed because of the coronavirus pandemic.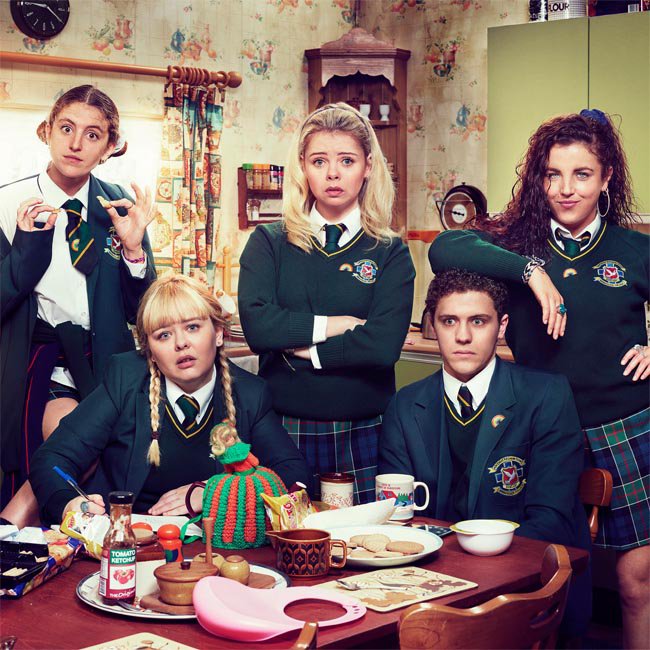 The 33-year-old actress - who plays Claire in the hit comedy - has revealed the cast was due to start filming the third season this summer, but production has been postponed and the cast are yet to see scripts.

Speaking to Angela Scanlon on her podcast 'Thanks A Million', she said: "We were meant to start filming around now. It was mad because when this all started, I think your brain makes assumptions to make you feel better, like 'it'll just be a month, it'll be fine'.

"But filming has been put on hold for now which sucks, and we're all really excited to go back and start again and see the scripts because we actually haven't."

The cast last got together for the second series two years ago, and they have remained close during their time apart.

Nicola added: "We made the second series back in 2018, so it's been a long time since we've been together filming.

"There's tentative dates when we hope to go back but we don't really know at the minute."

And while Nicola has enjoyed her time on the Channel 4 series, she wouldn't want anyone to reboot the show with a new cast at a later date.

She added: "I think no matter what other jobs I get to do, there's never gonna be anything like that. That's just gonna be a special thing.

"And I don't ever want there to be another 'Derry Girls'. I want to go and do lots of different things, but I think it will always hold such a special place for me because it was the type of show I always wanted to be in."