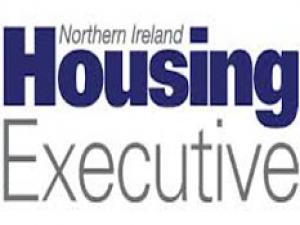 By Rebecca Black (PA)
The Housing Executive has awarded contracts worth some £252 million to upgrade homes across Northern Ireland.
More than 9,000 homes are to benefit from bathroom replacements, while kitchens will be replaced in more than 5,000 properties.
Some 6,500 new windows will be fitted, while 8,000 new doors are to be installed in Housing Executive homes.
Six different areas of Northern Ireland will also benefit from new maintenance contracts.
Housing Executive chief executive, Grainia Long said it is also a substantial investment in the local economy.
"We are delighted to announce these new contracts as a real opportunity to provide tenants with a high quality repairs service and a planned programme of improvements," she said.
"It will see a substantial investment in the local economy and provides long-term assurances of job security and training opportunities for multiple local contractors.
"This significant investment programme is very welcome news for our tenants and the local construction industry and shows our commitment to investing in our homes."
Ms Long said as a landlord of over 82,000 properties, one of its core responsibilities is ensuring tenants live in homes that are safe, warm and dry.
"Our annual investment of just over £205 million in improving and maintaining our own homes in 2022/23 was the highest achieved since 2015," she said.
"This brings the total Housing Executive spend in our homes to £907 million in the last five years – it's a testament to the hard work and commitment of our staff, working in close partnership with the industry."