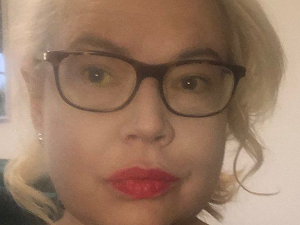 Aideen Kennedy
By Q Radio News
Tributes are pouring in following the death of local broadcast journalist Aideen Kennedy, who was 43.
She had been ill in hospital and had gone home for palliative care.
Aideen is survived by her two children, Jacob and Eva, and by her parents, Noel and Maura.
Aideen's sister died of cancer in 2016 less than a year after her younger brother passed away after a brain tumour.
Her parents lost their baby son in a road accident when he was a year old.
Aideen started her TV career at Macmillan Media presenting daily breakfast news for GMTV.
Senior Partner Michael Macmillan said: "Our hearts go out to Aideen's family.
"She was a lovely person, a determined and enthusiastic journalist and an inspiring colleague. We remember her fondly".