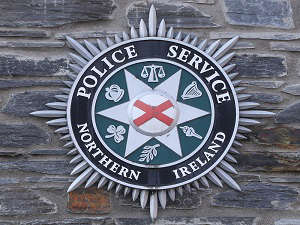 By Jonathan McCambridge (PA)
Detectives investigating a shooting which left a man in a critical condition in County Armagh have made four arrests.
The men – aged 35, 58 and two aged 31 – were arrested on suspicion of attempted murder following searches in the Crossmaglen area on Tuesday.
The victim, a man aged in his 30s, was shot just after 6.10am as he sat inside his car, a silver-coloured Volkswagen Passat, in the Ballsmill Road area of Crossmaglen on September 4.
Superintendent Norman Haslett said: "The victim was sitting in his car, parked on the Ballsmill Road, waiting for a connecting lift to work.
"Here, he was approached by a masked person, who fired a number of shots.
"He was shot in the arm and neck, but somehow managed to drive a short distance before calling for help.
"This was a shocking and callous act, which has left a man in a critical condition in hospital.
"It was also a pre-planned and targeted attack on a victim who parked his car here on a regular, daily basis.
Mr Haslett continued: "I am appealing to anyone with information to get in touch.
"The attack took place early on a Monday morning, 4 September, just after 6.10am.
"Although this is a rural area, it's also a road well-used by motorists for their morning journey to work, linking with onward routes to both Dublin and Belfast.
"Furthermore, there are many commuters who routinely park their cars in this area in order to share onward lifts to work.
"I'm asking anyone with information, no matter how insignificant it may seem, to get in touch.
"Did you witness the attack, or anything untoward? For example, did you notice any vehicles parked on the Ballsmill Road that might not usually be there at the time of your morning commute? I'm particularly keen to hear from anyone who may have captured dashcam footage.
"Please contact detectives on 101 quoting reference number 253 of 04/09/23."