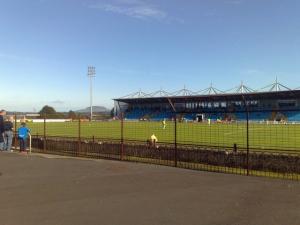 The future of Ballymena Showgrounds pitch is coming into sharper focus.
Consultants Consort have been appointed to liase with the main users, Ballymena United and Ballymena Raceway.
Later this year work to extend the football pitch length to the UEFA standard 100 metres is expected to begin.
But the project will impact on Ballymena Raceway, who currently use the perimeter of the pitch for motor racing.